Blackwater signs Paras, gets Nabong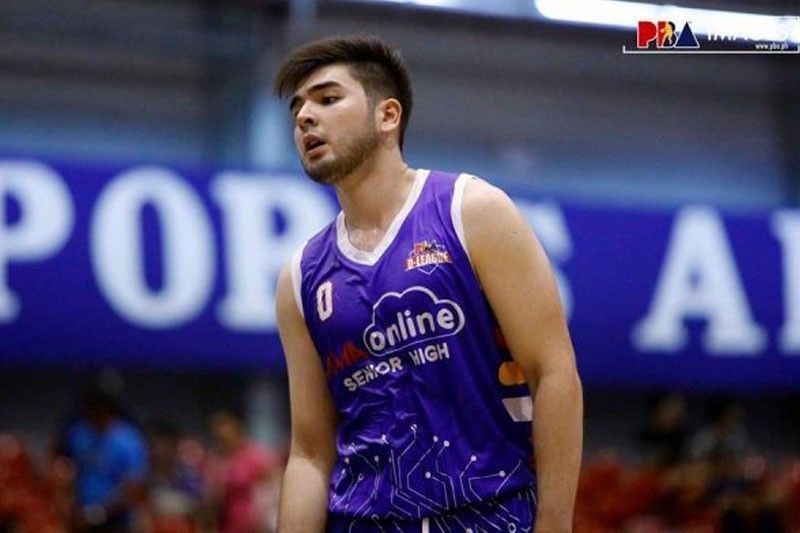 MANILA, Philippines — Andre Paras, who vowed to set aside his showbiz and modelling career to focus on his PBA stint, has agreed to a two-year contract worth P3 million with Blackwater.
Team owner Dioceldo Sy yesterday told The STAR that Paras, 25, whose good looks may outweigh his basketball skills, signed the offer sheet more than a week after the PBA Draft.
"The offer sheet has been signed although we have yet to meet face-to-face because of the lockdown. The contract will be finalized in the first week of April," said Sy.
Also putting their signatures above the dotted lines were Blackwater second-round picks Joshua Torralba and Rey Mark Acuno.
Torralba has agreed to a two-year deal worth P120,000 a month on the first and P150,000 a month on the second while Acuno will take a one-year deal at P100,000 a month.
Blackwater yesterday sealed an agreement with 32-year-old Fil-American Kelly Nabong, who has been released by NorthPort.
Sy said Nabong, a nine-year PBA veteran who is known for his tough defense and explosive temper, has verbally agreed to a six-month contract beginning next month.
"Kelly started out with Blackwater in the D-League. He said through his manager (Danny Espiritu) that he wants to prove himself. This is Nabong's second coming," said Sy.
The amiable team owner said the 6-foot-4 Paras, son of former PBA superstar and 1989 MVP Benjie Paras, vowed to give his PBA career his full attention.
Besides, the current situation caused by the deadly pandemic has kept the good-looking Paras off the fashion runway.
"He (Paras) said everything is now secondary to his PBA career," said Sy.