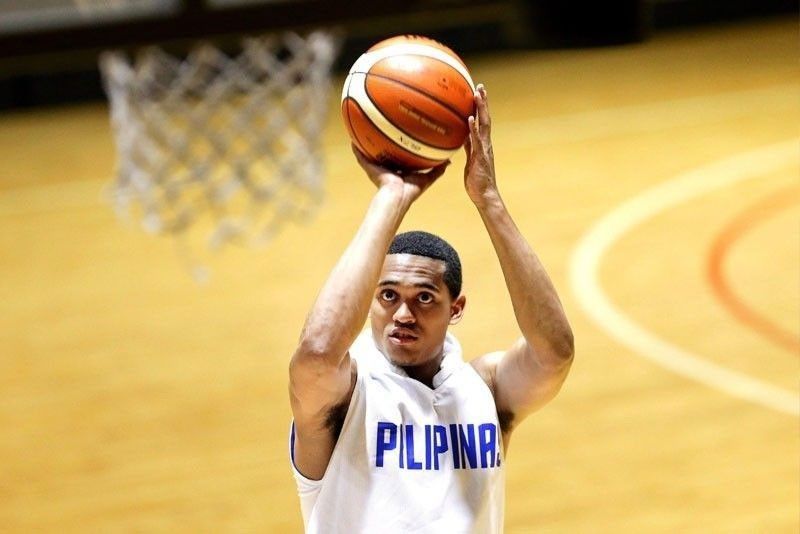 Clarkson, JMF, Sotto teaming up?
Olmin Leyba
(The Philippine Star) - February 28, 2021 - 12:00am
MANILA, Philippines — Samahang Basketbol ng Pilipinas president Al Panlilio said the federation will form "the best possible team" for the FIBA Olympic Qualifying Tournament in Serbia in June.
The "best team" means having PBA superstars led by June Mar Fajardo or considering teen tower Kai Sotto or NBA star Jordan Clarkson, granting that the Utah Jazz fail to reach the playoffs, in the roster.
"Kai is always welcome to join Gilas," said Panlilio.
The bottomline, according to the SBP president, is to field the best team.
But for that to happen, the SBP needs full support from the PBA and the 12 ball clubs considering that the Serbia meet scheduled June 29 to July 4 might collide with the schedule of the Philippine Cup that is being planned for April.
"We will be coordinating with the PBA to plot our plans moving forward," said Panlilio, also hoping that Angelo Kouame's naturalization will soon be signed into law so he can suit up for Gilas in Serbia.
"Everything is a possibility," added SBP assistant to the president Ryan Gregorio.
This early, the PBA has thrown its support on the tough task that's facing Gilas Pilipinas as it hopes to make it back to the Olympics after an absence of nearly five decades.
The pro league, according to commissioner Willie Marcial, may tweak its Philippine Cup schedule accordingly.
"The PBA fully supports SBP and Gilas," Marcial told The STAR. "But as to the OQT, we still have to discuss with the SBP how we will go about it."
The Nationals earned a slot in the tournament in Belgrade last Friday after New Zealand pulled out due to difficulties caused by the COVID-19 pandemic.
The 31st-ranked Gilas will face an acid test in its group matches against world No. 5 and host Serbia and No. 19 Dominican Republic. No. 12 Italy, No. 18 Puerto Rico and No. 35 Senegal form the other group.
Only the top team will make it to the Tokyo Olympics later in July.
"I think Gilas should get the guys from the PBA that they want to be a part of the Final 12, and each team should get an import and Gilas competes in the PBA as buildup for the tournament," SMB star Chris Ross suggested in a Twitter post.