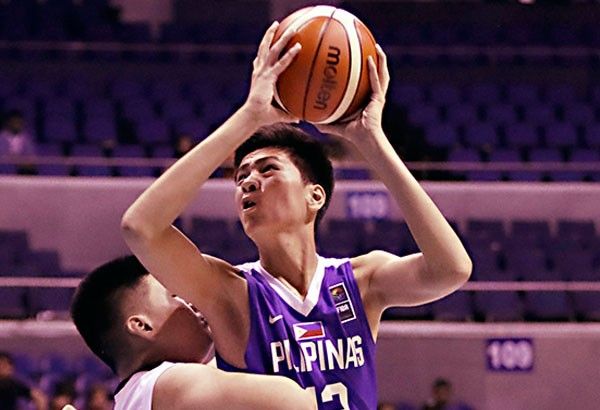 Olmin Leyba
(The Philippine Star) - February 25, 2021 - 12:00am
Teen giant's G League stint aborted
MANILA, Philippines — Filipinos received news of Kai Sotto's missed opportunity to play in the G League with sadness but expressed hope the wunderkind will come out of this episode stronger as he reboots his NBA drive.
Sotto won't rejoin his Ignite team in the G League bubble anymore after leaving camp for his supposed debut with Gilas Pilipinas in the FIBA Asia Cup Qualifiers, the league announced the other night.
This development threw a wrench on the 7-foot-3 Sotto's original plan to make his mark with Ignite, the developmental team for elite prospects seeking a path to the NBA.
"Good intentions, bad luck. We all go through setbacks. It's how we respond to them that counts. We learn, we move forward. I expect Kai will do the same," Barangay Ginebra coach Tim Cone told The STAR.
Alaska mentor Jeff Cariaso, who had seen the young star during his Jr. NBA Philippines days, said this is the time to rally behind Sotto.
"Kai is doing big things. He is setting himself up to possibly do something no full-blooded Filipino has ever done and that's make the NBA. Let's all please just pray for him and root for his success," he said.
"We can't even imagine the journey that he's currently going through. Because it's never been achieved, we simply don't know how difficult it is. I choose to believe and pray for him because he is on track to make his NBA dreams come true," he added.
Amid the backlash of what some quarters perceived as an "ill-advised" move to come home with the G League season opening, the Samahang Basketbol ng Pilipinas said it got Sotto's back.
"The SBP will always be 100 percent behind Kai Sotto as he pursues his NBA dream," federation president Al Panlilio said.
"When Kai announced via social media that he wanted to come home to play for Gilas Pilipinas men, we welcomed him with open arms because he'll always have a home with us at the SBP.
"The same is true for any Filipino basketball player chasing their dreams on the international stage. Whatever may happen to their respective paths, they can always be sure that SBP will be there to provide them a stage where they could perform to their Filipino fans," he added.
It's not known what the next step for Sotto will be after the aborted G League stint.
There are those who advocate going to Europe to develop the towering teener into a Euro-style big.
"Kai Sotto ain't making it as an 'American' big," said former PBA star Eric Menk. "I said two years ago, he should go to Europe. I stand by that."
G League president Shareef Abdur-Rahim cited "international travel constraints, quarantine times and health and safety protocols" as reason for the "mutual decision" to not push through with Sotto's late entry to the bubble. – John Bryan Ulanday