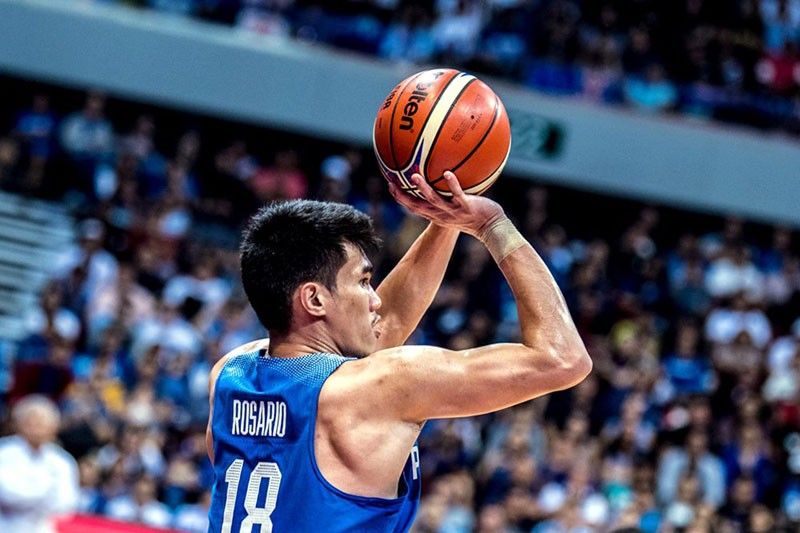 Olmin Leyba
(The Philippine Star) - January 20, 2021 - 12:00am
Pogoy, Rosario, Soyud on board
MANILA, Philippines — FIBA World Cup veterans RR Pogoy and Troy Rosario will lead the next batch of PBA players coming on board for Gilas Pilipinas.
Gilas team manager Gabby Cui said the two TNT stars along with NLEX' vastly-improved big man Raul Soyud are confirmed to enter the Nationals' training bubble in Calamba, Laguna on Friday.
The trio will link up with fellow PBA stalwarts Kiefer Ravena of NLEX, CJ Perez of Terrafirma and Justin Chua of Phoenix, who are already inside the Inspire Sports Academy for the buildup ahead of next month's FIBA Asia Cup Qualifiers in Clark.
Pogoy and Rosario are returning to the fold after suiting up in Gilas' 100-70 rout of Indonesia in the first window of the Group A qualifiers last year. Soyud, one of the candidates for the PBA Philippine Cup's Most Improved Player award, got his first Gilas callup.
The pros are there to provide experience and firepower to the pool that features young guns being groomed for major international battles.
Eleven cadets, led by PBA draft picks like Isaac Go and Mike and Matt Nieto, as well as naturalization prospect Angelo Kouame, are in the "Calam-bubble" with more expected to follow suit like second window standouts Dwight Ramos and Juan Gomez de Liaño.
"We're still hoping Dwight and Juan can join us. We're still talking to them. There's still time for them to come in, so we're keeping our lines open," Cui said on "The Game" program on One Sports.
"It's the same for some PBA players that might join us," he added, though not giving names.
A mix of professionals and amateurs will carry the fight for Gilas in the Feb. 18-22 FIBA tournament against Asian power South Korea and Lester Prosper-led Indonesia.
"It's really up to the coaching staff (to determine the combo)," said Cui.
"That's why it's important to get the players in the bubble, see the mix, how they adapt to the plays, what's missing – do we need more height, more experience, more physicality."