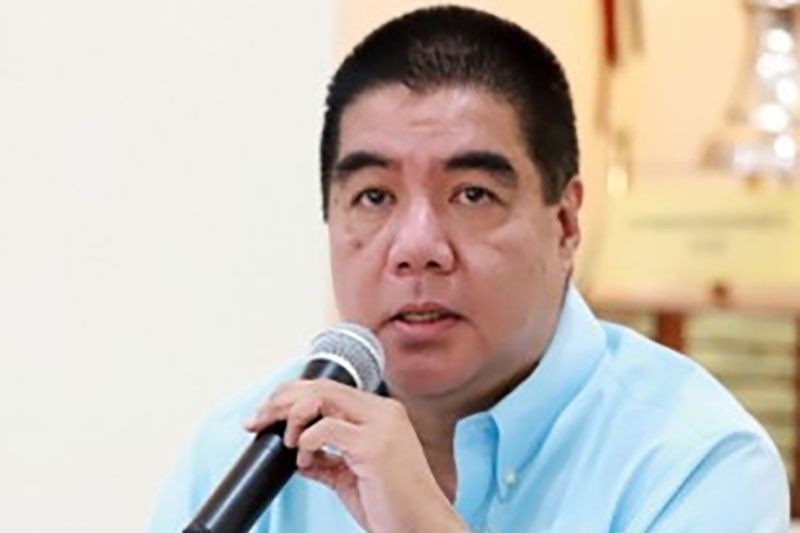 Commissioner Willie Marcial
STAR/ File
3x3 may precede PBA season
MANILA, Philippines — The PBA intends to roll out a full-scale 3x3 program next year with the possibility of launching a tournament in February or two months before the 46th season is expected to start so that regular players may join as there will be no conflict in schedule.
Alaska team governor and 3x3 committee chairman Dicky Bachmann said yesterday he's formalizing the proposal to submit to the Board of Governors for approval. "The recommendation is to start together with the PBA 5x5 schedule then run a quest tournament in between conferences," he said. "A Plan B would be to start ahead of the PBA 5x5 season." Bachmann is joined in the committee by Phoenix team governor Atty. Raymond Zorrilla and NorthPort team governor Erick Arejola. Assigned to work with the committee are deputy commissioner Eric Castro, technical consultant Joey Guanio and Meralco assistant coach Ronnie Magsanoc.
All 12 PBA teams will participate in the 3x3 tournament with an additional two entries. The tournament was supposed to be launched during the Philippine Cup this year but the pandemic suspended it. At the time, Mighty Bond and Dunkin' Donuts had indicated they would join the competition. Bachmann said there are two additional teams confirmed for the coming 3x3 league but declined to disclose their identity.
Bachmann said the quest edition will assemble the 14 teams and possibly six more "outside" or foreign invitees. "From 14 teams, I will get approval to increase the teams to 20 and allow outside teams to join," he said. "Location is still tentative. The quest event will feature five legs plus one finals for a total of six two-day tournaments." Since it will be in between conferences, regular PBA players may join. Only if the 3x3 tournament coincides with the 5x5 schedule will regular players not be allowed to join. Bachmann said a full-time 3x3 commissioner will be appointed. "We're looking for candidates to run 3x3," he said. "I'm preparing the criteria then submit to the Board for approval."
Commissioner Willie Marcial said the 3x3 tournament will be open to all players, whether or not in the PBA, with no age limit. The country's ranking 3x3 players in the FIBA ladder, including Joshua Munzon, Alvin Pasaol, Troy Rike and Santi Santillan, are expected to apply for the PBA draft in March so their availability to play in the quest tournament will boost their standing. The PBA will work closely with SBP in improving the country's ranking in FIBA. Munzon, Pasaol, C. J. Perez and Mo Tautuaa were named to represent the country at the 20-team Olympic 3x3 qualifying tournament in Graz, Austria, on May 26-30. Backups are Rike and Santillan. The top three finishers in Austria will qualify with five others, including host Japan, to play in the inaugural 3x3 event in the Tokyo Olympics. "We'll focus on getting 3x3 up and running (in the PBA)," said Bachmann. "Participating in the Olympic qualifiers is SBP's decision."