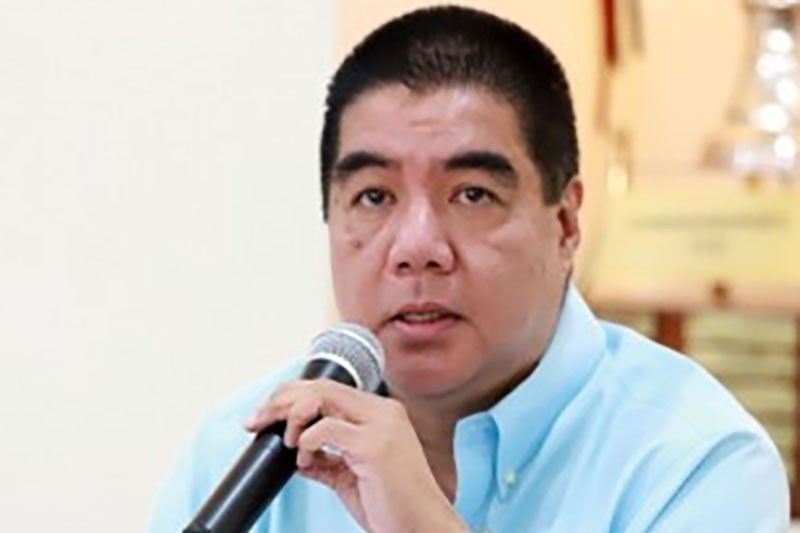 PBA commissioner Willie Marcial
STAR/ File
Next PBA season to start April
MANILA, Philippines — The economic situation, availability of a vaccine and costs of launching another bubble or two are factors to consider in deciding when the next PBA season will start as the PBA Board of Governors discusses what lies ahead for the league in the coming year during a video meeting this afternoon.
PBA commissioner Willie Marcial said the 46th season will likely begin in April right after Holy Week and a month after the rookie draft. But it will depend on a lot of still unknown variables. If the economy recovers and a vaccine becomes available, it could be back to normal by April. But if the pandemic remains a threat, the PBA will study the option of mounting another bubble or two. The season may be two or three conferences, with or without imports.
A key item in the agenda of the board meeting is the draft. SBP president and Meralco team governor Al Panlilio said the other day it's possible that the first three, four or five picks may be relegated to the Gilas pool in the same way that in last year's draft, the top five choices – Isaac Go (Terrafirma), Rey Suerte (Blackwater), Matt Nieto (NLEX), Allyn Bulanadi (Alaska) and Mike Nieto (Rain or Shine) – were seconded to the national team. He said the pool is evolving and at any time players may be reverted to their mother PBA teams.
Since the PBA isn't expected to start the next season until April, there will be time to prepare a Gilas combination of PBA and non-PBA players for the FIBA Asia Cup third qualifying window that the Philippines has offered to host on Feb. 18-22. Although the FIBA Asia Cup isn't in the agenda, PBA chairman Ricky Vargas said Panlilio may bring it up on an FYI basis under other matters.
Marcial will also present the options for awards this season. Because the 45th season has been reduced to only the Philippine Cup, it's not certain if an MVP or a Best Player of the Conference will be named. Other season awards are Rookie of the Year, Most Improved Player, Sportsmanship Award, All-Defensive Team and Mythical First and Second Teams. From Marcial's consultations with players and coaches, a suggestion was made for a Promising Rookie Award with all first-timers this season to be included in the Rookie of the Year derby next year.
The agenda includes a report on the PBA's 3x3 program which will be aligned with SBP and FIBA. Alaska team governor Dicky Bachmann is chairman of the 3x3 committee with Phoenix team governor Atty. Raymond Zorilla and NorthPort team governor Erick Arejola as members. Before the pandemic struck, the PBA was set to launch 3x3 with 14 teams during the season. One of the possible features is a one-time, four-day 3x3 tournament involving PBA players and invited international teams in between conferences.