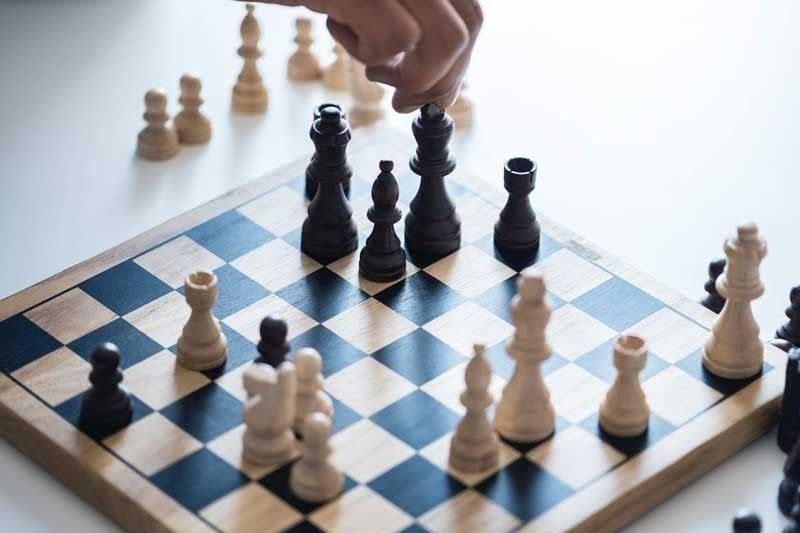 Bernardo on a roll, powers Filipino chessers past top-seeded Poland
Joey Villar
(Philstar.com) - November 26, 2020 - 2:37pm
MANILA, Philippines – Darry Bernardo continued to show excellent form as he stunned FIDE Master Marcin Moleda to lift Philippines 1 to a stunning 3-1 victory over top seed Poland 1 and a place in the top three after five rounds of the FIDE Online Chess Olympiad for People with Disabilities Wednesday night.
The win sent the third-seeded Filipinos in a tie with second seed Germany, Israel, Ukraine 1 and 3 and Croatia at No. 3 with eight match points apiece in the tournament where the top four after the seven-round elimination advanced to the semis.
Traditional powerhouse Russia 1 leads the way with a perfect 10 points while Poland 2 is at No. 2 with nine.
It clashes with Ukraine 1 in the sixth and penultimate round at press time.
Playing on second board, the 20-year-old Bernardo, a Tourism student at Far Eastern University, gave up a knight for a ferocious kingside attack that ended up in a mate in one before Moleda resigned.
The result extended Bernardo's unbeaten streak to five to emerge the best performer among the Filipinos.
Cheyzer Crystal Mendoza came through with the other win after she outplayed candidate master Anna Stolarczyk on board four where she won a pawn and turned it into an unstoppable connected queenside passed pawn.
FIDE Master Sander Severino, the current world champion for the physically disabled, eked out draw in a losing game with Grandmaster Marcin Tazbir on board one while Jasper Rom halved the point with FM Lukasz Nowak despite having a pawn edge on board three to seal the upset.
Philippines 2 also stayed in the hunt after it crushed Colombia 2, 3.5-.5, on wins by Armand Subaste, Max Dave Tellor and Cheryl Angot on boards one, two and four and a draw by Israel Peligro on board three.
It is currently in a 10-team group with six points at No. 15 and was tackling Ukraine 2.