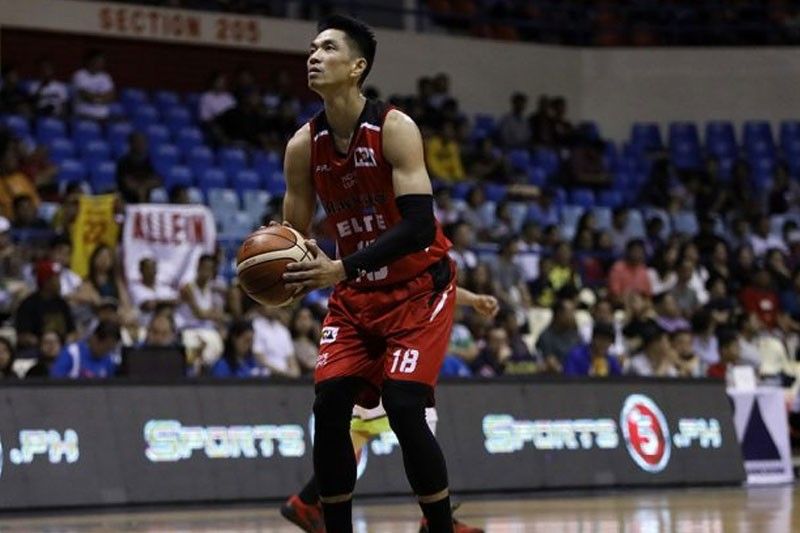 Allein Maliksi
PBA Media Bureau
Inside the bubble
SMART CLARK GIGA CITY, Pampanga, Philippines — Like a bustling city, the PBA bubble here in Pampanga never sleeps.
The players remain busy and the clock keeps ticking during days off, practices and games. Sometimes, even at halftime, too.
As players take a break from play at the half, others try their luck in the PBA TCL 3PT Shootout – a fun-filled side event that's been running for almost two months now.
So far, Meralco's Allein Maliksi, Magnolia's Alvin Abundo, TNT's Almond Vosotros, SMB's Russel Escoto and NorthPort's Kelly Nabong are among those who have won in the fun shootouts.
At one point, legends-turned-coaches Ronnie Magsanoc of Meralco and Ato Agustin of SMB were egged on to turn back the clock in a duel of their own.
Members of the PBA Press Corps have also tried their sweet touches. One night, this sportswriter came out on top and won the grand prize – a 32-inch TV.
Being inside the bubble as part of PBA history is already a prize in itself. But there's a bonus for a few lucky ones.
* * *
The PBA bubble, as isolated as it is, has stayed within reach for fans from the outside world, thanks to vloggers Jammer Jamito of Meralco, Ginebra's Joe Devance and teammate Scottie Thompson.
From behind-the-scenes of bubble life, fun moments, routines and game preparations of players, everything is caught on camera, and straight to the fans' own gadgets the next day.
But aside from staying in touch with the fans, vlogging for the players is about the memories they want to treasure and keep.
"We try to capture and record the memories we make. It's something that we can look back at 15-20 years from now. We're tying to create memories we can reminisce," said Devance.
* * *
Phoenix's Calvin Abueva has been named as the Cignal TV-PBA Press Corps Player of the Week while Ginebra's Arvin Tolentino claimed the Rookie of the Week honors entering the homestretch of the Philippine Cup semifinals.