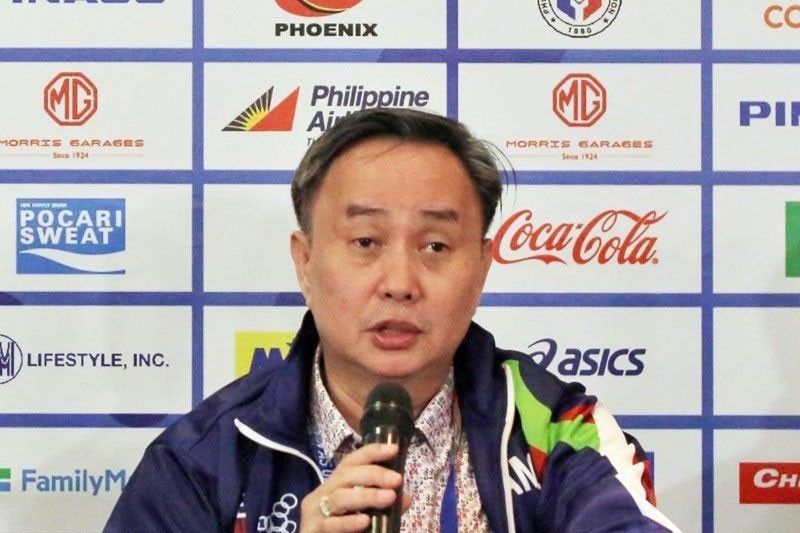 Abraham "Bambol" Tolentino
STAR/File
Tolentino calls for unity, focus on Olympic dream
Joey Villar
(The Philippine Star) - November 25, 2020 - 12:00am
MANILA, Philippines — Incumbent Philippine Olympic Committee (POC) president Abraham Tolentino will rally the different national sports associations (NSAs) to unite if he gets re-elected on Friday at the East Ocean Palace in Pasay City.
"If I win, my first move is to reach out to the NSAs and unite sports and forget politics," said Tolentino in yesterday's PSA Forum webcast.
"Let's move on and focus especially since the Tokyo Olympics is next year and we're aiming for the first gold in the country," he added.
Tolentino stressed the need to unite since the country will not just be competing in Tokyo but in other competitions like the Southeast Asian Games in Hanoi, Vietnam next year.
"This is really coming from my heart. If we can't unite now, the momentum of our (2019) SEAG success will be wasted. The momentum is still there and there is Tokyo. We should focus on that," said Tolentino.
The statement came a few days after the Tagaytay congressman and Philcycling chief won a disqualification case filed by the rival group headed by Clint Aranas of archery.
There are 54 qualified voters in the POC.
Meanwhile, Tolentino said the Philippines might end up as a replacement host of the SEA Games should a designated host in the coming years backs out.
Tolentino said he has informed the SEAG Federation of the country's willingness to assume the hosting if the opportunity arises.
After the 2021 SEA Games, it's Cambodia's turn in 2023, Thailand in 2025, Brunei in 2027, Laos in 2029 and Indonesia in 2031.
"I was first to offer that if one would back out, I want to put it on record when we meet again to show I was serious with that," said Tolentino.