Brave eyes including Filipino Rolando Dy in Russia MMA card
November 16, 2020 | 2:36pm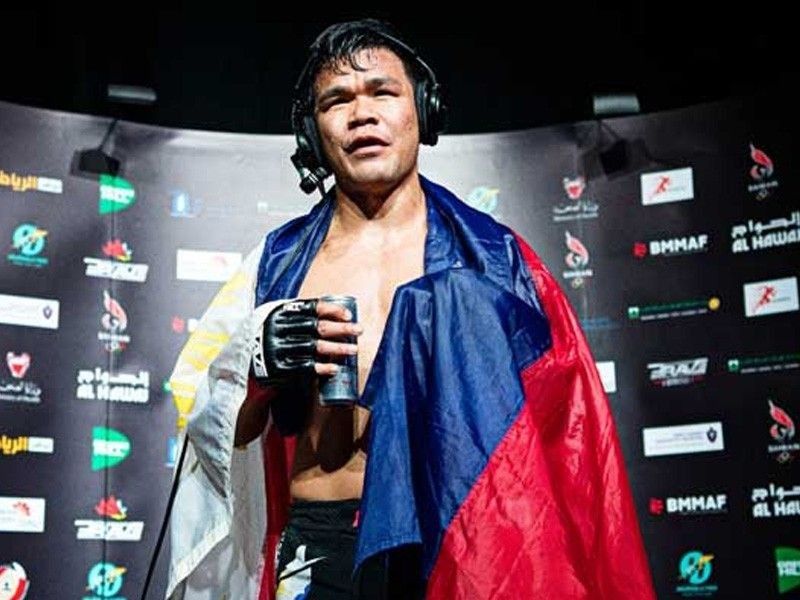 MANILA, Philippines – Rolando Dy, son of Filipino boxing legend Rolando Navarrete, could be one of the five Filipinos who could be tapped to fight in the Brave Combat Federation's first ever fight card in Russia.
The 29-year-old Dy is coming off a two-fight win streak following wins over Maciek Gierszewski at Brave CF42 last September and John Brewin at Brave CF44 early this month to improve to 14-9 (win-loss) and earn the possibility of getting the chance to fight in the Bahrain-based outfit's first event in Russia in Sochi on January 16 next year.
"The Philippines has been a focus for BRAVE Combat Federation from the very beginning," said Brave CF president Mohammed Shahid.
"From time to time, warriors from the Philippines prove that they have not only the skill to compete at the international level but also the heart that matters when it comes to combat sports," he added.
The other four Philippine bets being eyed for Sochi inclusion are Stephen Loman, Jeremy Pacatiw, Harold Banario and Jomar Pa-ac.
Shahid had a specifically high regard on Loman, whom the former considers as the Manny Pacquiao in Philippine mixed martial arts.
"I really believe that he (Loman) will take the sport of MMA to another level in the Philippines. He keeps on proving that he is a deserving champion," said Shahid. "He is the biggest combat athlete in the Philippine along with Manny Pacquiao. I said it before and I'll say it again.
The 25-year-old Loman has an impressive record of 14-2.