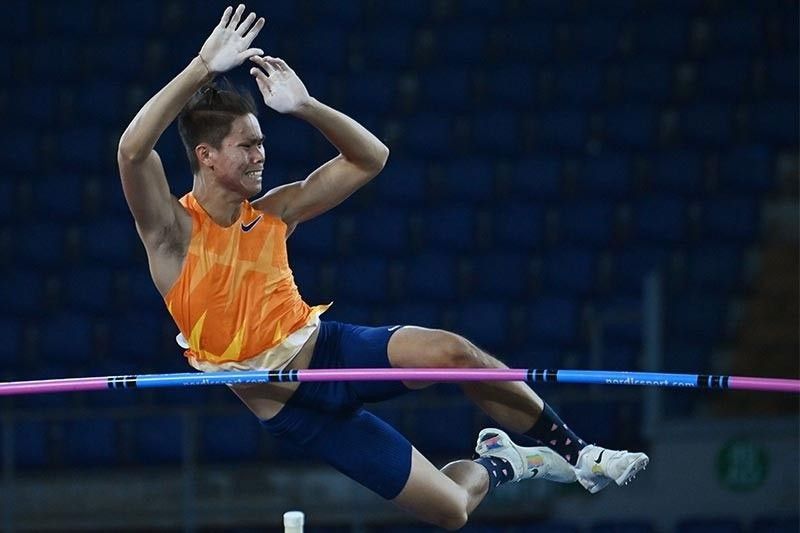 EJ Obiena
Andreas Solaro / AFP
Obiena resumes training in Italy
Joey Villar
(The Philippine Star) - October 29, 2020 - 12:00am
MANILA, Philippines — Filipino pole-vaulter EJ Obiena is back in training in Formia, Italy, his mind set on improving further for a possible podium finish in the Tokyo Olympics.
Obiena has plunged back to work after a breather of a month that he spent on running, swimming, biking, mountain climbing and playing other disciplines like tennis, volleyball and basketball to keep in shape.
Unlike the rest of his training partners including 2016 Rio gold medalist Thiago Braz of Brazil, Obiena opted not go home and just stayed in Formia, his training ground for his successful campaign in the Southeast Asian Games in Capas, Tarlac last December.