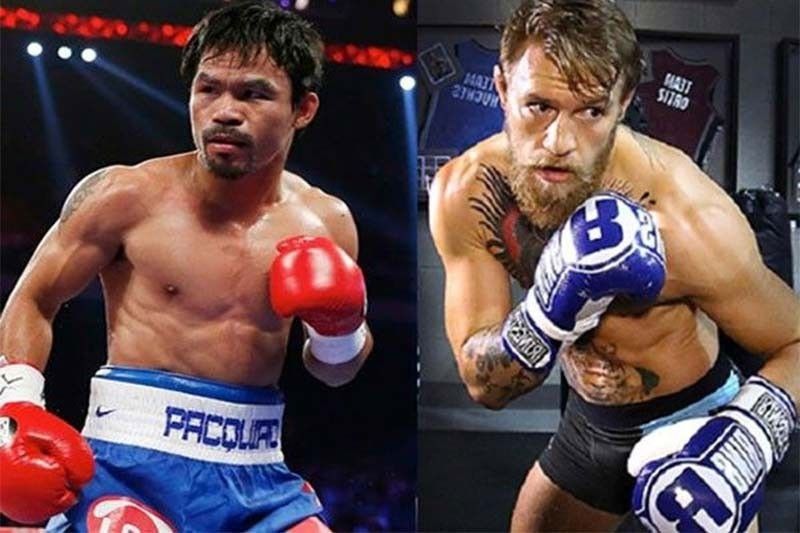 Manny Pacquiao and Conor McGregor
Released
Mcgregor tweet tickles Pacquiao fans
Abac Cordero
(The Philippine Star) - August 2, 2020 - 12:00am
MANILA, Philippines — Filipino boxing icon Manny Pacquiao and Irish UFC legend Conor McGregor have traded cryptic messages on social media the past few weeks, raising suspicion that they're up to something big.
But none of these messages could be bigger than what the 32-year-old McGregor posted yesterday.
"Tinatanggap ko (I accept)," said McGregor on Twitter, a post written in Filipino, and drew over 33,000 likes in half a day.
Pacquiao kicked it off with his own mysterious message on Instagram a few days ago, announcing that something is "Coming soon!"
Last February, the 41-year-old Pacquiao, the reigning WBA welterweight champion, hooked up with Paradigm Sports Management, which also holds managerial rights on the flamboyant UFC fighter.
"Welcome to the team, Emmanuel," then said McGregor, who has tried boxing once, losing to Floyd Mayweather Jr. and getting the biggest paycheck of his life in 2017.
McGregor announced his retirement last June.
But have they agreed to fight?
That remains to be seen.