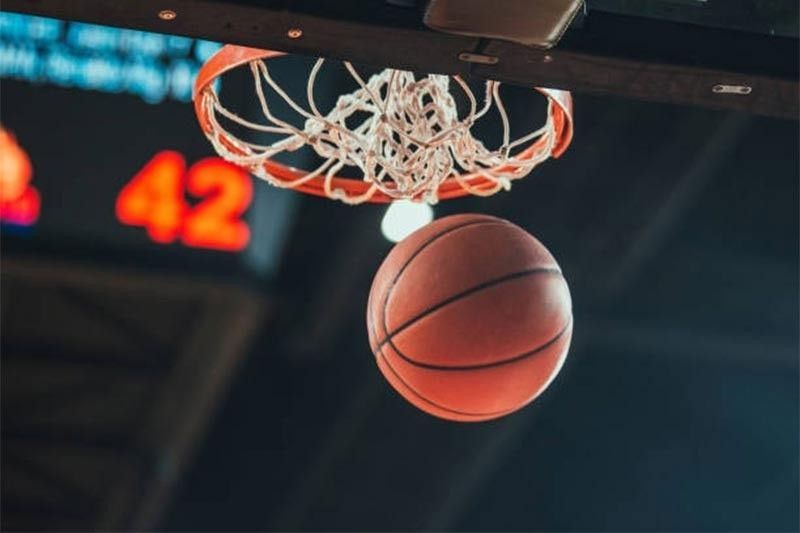 Sports shouldn't be excluded in the equation as governments all over the world grapple with the sordid effects of this treacherous virus.
Philstar.com/File
Staying relevant in pandemic
SPORTING CHANCE
-
Joaquin M. Henson
(The Philippine Star) - August 2, 2020 - 12:00am
The NBA has taken a lead role in staying relevant during this pandemic not just by restarting its suspended season last Thursday but also by delivering a strong message that the league is committed to uphold social causes without taking political sides.
Sports shouldn't be excluded in the equation as governments all over the world grapple with the sordid effects of this treacherous virus. "In this time of hardship, despite our many urgent priorities, sport and physical activity remain essential for our well-being," said the United Nations in a recent joint statement of 118 member states. "They benefit both our physical and mental health and help mitigate stress and anxiety." IOC president Thomas Bach chimed in, saying, "Sport is contributing to the recovery from the crisis and to creating a better world on the health, the social and the economic side…sport creates jobs, generates business activity, plays a significant economic role in many countries, all of which are vital elements as countries look to reopen their economies."
The IATF has duly recognized the importance of sports and starting yesterday, allowed fitness centers and gyms to reopen at 30 percent of capacity under GCQ, meaning in Metro Manila, Bulacan, Batangas, Cavite, Laguna and Rizal. That's aside from giving the green light for professional basketball, professional boxing and professional football to restart training, five at a time, under GCQ, with GAB's supervision. Once under MGCQ, training may be expanded to 10 at a time and actual professional boxing bouts may be held. Non-professional athletes may resume training in gyms up to prescribed capacity but competitions will not be allowed until a vaccine is discovered, creating a hiatus in collegiate tournaments. The silver lining is governments aren't shutting the door on sports, realizing that professional athletes rely on activity to make a living and physical fitness is essential for a healthy citizenry to combat COVID-19.
The NBA has taken its involvement in battling the pandemic to a level beyond sports. While it has successfully manufactured a "bubble" environment to bring back competition without compromising the health of players, coaches and everyone else participating in the restart, the league is displaying relevance on a larger social scale. The NBA and the Players Association have agreed on 29 messages which may be emblazoned on the back of jerseys in the Orlando "bubble." Of 350 players from 22 competing teams, 300 availed of the option of using messages. Some of the messages are "Black Lives Matter," "Equality," "Freedom," "Liberation," "Peace," "Justice," "Education Reform," "How Many More," and "Anti-racist." All 16 players in the Dallas Mavericks roster opted to use one message "equality," including four in Slovenian, German, Spanish and Latvian. Six Miami and seven Toronto players chose "Black Lives Matter." Alex Caruso and Kyle Korver, both whites, also selected "Black Lives Matter" which is in block letters on the playing floor. It's not a compulsory thing and there is no peer pressure to wear a message. Among the 50 who chose to use their names instead of messages on the back of jerseys are LeBron James, James Harden, Nikola Jokic, Kawhi Leonard, Anthony Davis, JaVale McGee, Ben Simmons, Kyle Kuzma and Jimmy Butler. Nobody's taking it against any of them for speaking their mind.
NBA commissioner Adam Silver's progressive mind is evident in the way the league has navigated through troubled waters to restart the season and take a stand on social issues. That's being relevant. Silver has also allowed players to display gestures of protest such as kneeling while the US national anthem is being played. In the PBA which will likely restart training in a week and reopen the season, maybe in October, staying relevant could mean delivering a strong message of advocacy through the players' jerseys aside from getting back to playing. Some suggestions could be "No To Drugs," "End Corruption," "We Need Jobs," "Kill The Virus," "Law And Order," "Alleviate Poverty," "Preserve Press Freedom" and "Jail The Crooks." That would make quite an impact when the PBA season reopens.