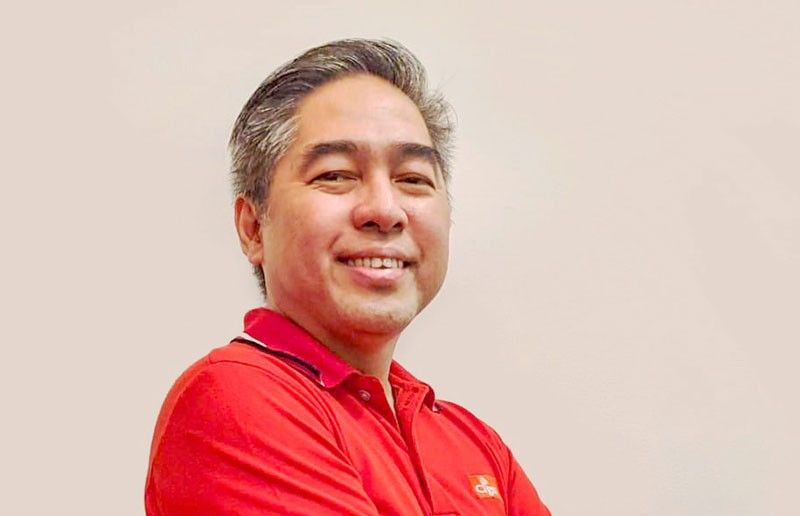 NBA home at Cignal live games back on Philippine TV screens
Abac Cordero
(The Philippine Star) - July 28, 2020 - 12:00am
MANILA, Philippines — It's back and it's here to stay.
Yes, the NBA, so dear to basketball-crazy Filipinos, has found a new home in Cignal TV, the biggest pay-TV provider in the country.
"We are very, very excited," said Cignal and TV5 president and CEO Robert Galang yesterday after the dream partnership was finally signed, sealed and delivered.
It's a three-year pact between the NBA and Cignal, and it includes airing what's left of the NBA season that was halted by the deadly pandemic.
"We will fire it off on July 31," said Guido Zaballero, first vice president and head of marketing of Cignal, which boasts 2.3 million subscribers — and counting.
"I think we're the perfect platform," he said.
This early, Galang has assured that down the road, and even before the new contract expires, they would "go back to the table" with the NBA and negotiate.
"We will make sure hindi tayo aabutan ng (We will not wait for the) expiry," he said.
"We will make sure this continues. The NBA will be here to stay because our view really is long term. We will make sure the NBA games will always be available on Cignal," he added.
Cignal will air NBA games live on a daily basis. To spice it up, sister companies TV5 (free TV) will also air live games on Saturdays and Sundays, and One Sports on Mondays and Fridays.
Smart Communications, headed by Al Panlilio, holds the online rights, and is in the process of creating digital access for NBA fans in this country of over a hundred million.
"We share the passion of MVP – which is sports," said Galang, referring to Manny V. Pangilinan, proud owner of media properties Cignal and TV5.
Galang said it took them several months of negotiations to make things happen. He said the signing of the contract coming just four days before the official NBA restart was no coincidence.
"In fact, we wanted this earlier," he said during a lengthy online interview.
Galang said Cignal's strong capabilities made it easier for them to land the deal with the NBA, the world's biggest brand in basketball.
"We at Cignal have a very wide reach, and you get the best NBA experience when you're on Cignal (high definition), and with 2.3 million homes. That's the key advantage," he said.
For long, NBA games were on Philippine TV screens, until late last year, but came to a screeching halt when Solar Sports failed to renew its contract with the NBA. That forced Cignal and Sky Cable, which had contracted the rights to air the games, to pull the plug.
Now, Cignal has it all.
"We've agreed on all terms and conditions. The discussions were long but we've finished all that. After many, many months of negotiations, complicated also by the COVID-19 situation, we were able to finish it," said Galang.
"And we never stopped talking even during the time that we were not able to broadcast the games. It never stopped. It just took us longer than what we've wanted. But the good news is that we will be able to bring the games back not just on Cignal but the Philippines," said Galang.
He explained that it's all part of their commitment at Cignal, including TV5 and One Sports.
"We at Cignal are really committed to bring to our subscribers the best sports content. We really want to strengthen our vision of Cignal being the premier destination for sports," he said.
"With TV5, more homes will be able to watch the games. It (NBA) becomes available to everyone. It makes staying home (in this pandemic) more enjoyable," said the TV5 president and CEO.
Galang said there's a limit to the number of games they could air on free TV, explaining why TV5 can only offer live games on Sundays, with no replays.
Still, he stressed, that should be enough to satisfy the hunger of Filipino NBA fanatics.
"It also gives you more reason to get (purchase) Cignal. The NBA is the best sports content we can offer," Galang said.
Zaballero described the NBA as a "huge piece of the puzzle" for Cignal, and, "It just makes perfect sense" that the biggest and most prestigious basketball brand is with Cignal.
"We want to be the home of the NBA," said Zaballero.
On the side, Cignal will also find a way to hook up with the NBA G-League, where teen sensation Kai Sotto will soon strut his wares as he pursues his dreams of becoming the first homegrown Filipino player to make it to the NBA.
"That's not part of our plans yet. But because Kai is supposed to be playing there, we have to figure a way to air G-League games," he said.
"We are very happy that we are finally able to close this deal with the NBA even during the pandemic and even in this very difficult time for all of us. Finally, the NBA is home at Cignal. Everybody's been clamoring for it," said Galang.
Cignal, he added, "will help spread the love" for the NBA.
"We fought long and hard to be able to do this. It's very exciting for Cignal and our valued subscribers," he added.
Under the pandemic, and beyond, Filipino basketball fans can stay home, stay safe and watch the NBA – on Cignal TV.