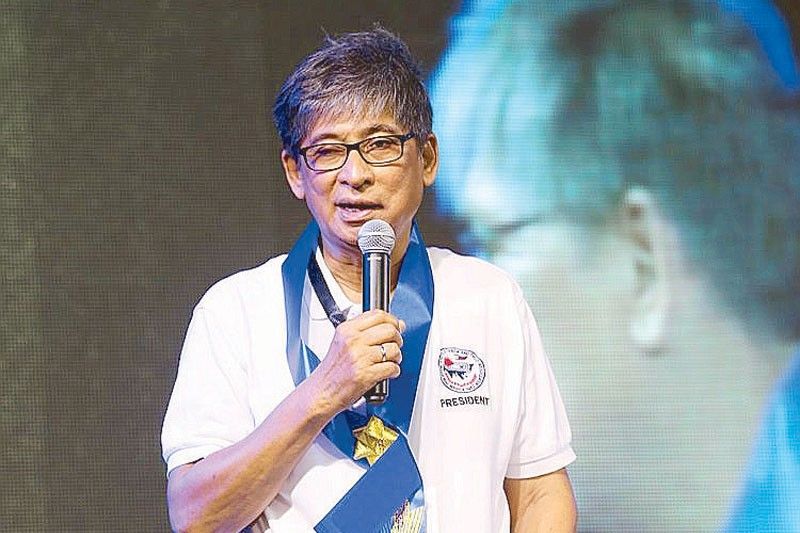 Philip Ella Juico
STAR/ File
Tracksters raring to spring into action
Olmin Leyba
(The Philippine Star) - July 6, 2020 - 12:00am
MANILA, Philippines — With the Inter-Agency Task Force allowing professional basketball and football to resume practices, athletics president Philip Ella Juico is upbeat Filipino tracksters will also get the greenlight to train soon.
"I believe it's just a matter of time. We're not a contact sport and we're outdoors," Juico told The STAR.
The athletics association has submitted its "multi-setting protocols" at the IATF, through the Philippine Sports Commission, for its proposed training under the new normal.
"Inuna nila yung professional sports under GAB (The IATF initially discussed and decided on professional sports under the Games and Amusements Board)," said Juico.
Amateur sports such as athletics will be evaluated by the Philippine Sports Commission-Department of Health joint body.
"As far as track and field is concerned, (PSC national training) director Marc Velasco said we're good as approved. It's a matter of clarifying certain matters," Juico said.
"The IATF would like to know where we'll conduct the training with Rizal Memorial and PhilSports being used as quarantine centers. So we're looking at several private venues," he added.
Among the possible alternative venues are facilities owned by the La Salle brothers and Ayala-owned Vermosa in Cavite.
Juico said the IATF as much as possible requires an outdoor training hub or at least a covered court with proper ventilation.
The tracksters are currently in their respective homes, training individually under the supervision of their coaches online.
"There's not much they can do in terms of going to the tracks so they have to do these modified exercises," said Juico, whose association also hopes to eventually start holding its weekly relays from September to November before staging the National Open in December.