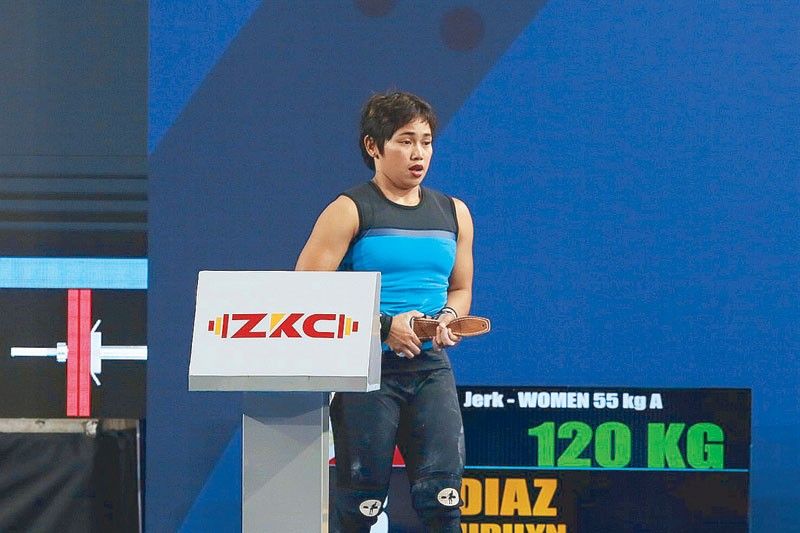 Hidilyn carries burden of Olympic delay
Olmin Leyba
(The Philippine Star) - June 30, 2020 - 12:00am
MANILA, Philippines — Philippine weightlifting star Hidilyn Diaz remains steadfast as she trains amid uncertain times heading to the rescheduled Tokyo Olympics.
Diaz, silver medalist in the 2016 Rio Olympics, has spent the last three months in Malaysia, where she has held camp before the global lockdown.
She's put her studies and other personal plans on hold to prepare for Tokyo, and needs to sacrifice a little more with the Games reset to 2021.
"It's tough because of the uncertainty," she said during the POC webinar yesterday.
"I don't know what will happen next. There are so many questions due to COVID. But I'm trying my best to be more positive in life and continue what I'm doing – training."
The three-time Olympian is a cinch to qualify for her fourth Summer Games, and actually looms as a top prospect to win the elusive gold for the Philippines.
The pride of Zamboanga ranks fifth in the Olympic ranking list. She can formalize her entry with another solid performance in one of the pending qualifiers.
"Right now, I have to prepare for Tokyo 2021. That's my ultimate goal. We'll think about other (personal) matters after that," she said.
Diaz can't bear the thought of the Japan Games being cancelled altogether.
"I hope not. I'm quite heart-broken with the postponement, the extra year of preparation, because I've sacrificed much already. Let's pray for it to push through," she said.
With Malaysian government easing restrictions, the 29-year-old Diaz said she can now train at a more appropriate weightlifting gym rather than makeshift platforms in the parking lot of their condominium unit.