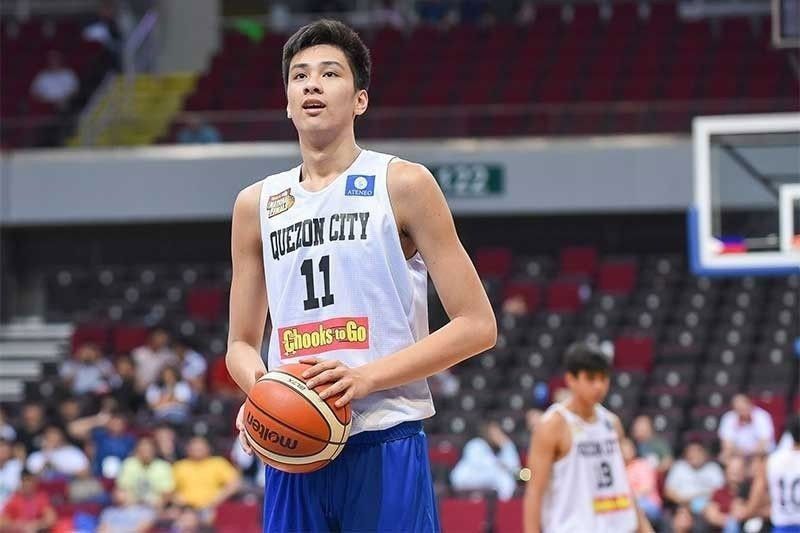 Kai Sotto
Courtesy of Chooks-to-Go
Sotto earns high marks from coach
MANILA, Philippines — The Skills Factory coach Rob Johnson is confident that his prodigy, Kai Sotto, will make it big in the NBA if he gets better each day.
Personally overseeing the training of the 18-year-old Filipino for more than a year now, Johnson is certain that Sotto in right on track in his bid to become the first Filipino homegrown player in the NBA.
"Yes. He just needs to take advantage of the opportunities in front of him and continue to improve," said Johnson of Sotto in an interview with the Olympic Channel over the weekend.
The NBA G League-bound Sotto has been under the tutelage of Johnson since last year when the 7-foot-2 teen sensation joined the prep program in Atlanta, Georgia.
Under Johnson's mentorship, Sotto drew interest from D-1 schools like Boston College, Kentucky, Auburn, Georgia Tech, DePaul and Georgia. He also copped numerous MVP and Mythical Selections in different high school tourneys across the state en route to his inclusion in the ESPN's Top 100 players of the 2020 Class.
That full year of international training did wonders for the former UAAP juniors MVP. Johnson helped transform Sotto into a far stronger and more explosive prospect from a mere towering teen last year.
"Kai has a great attitude. He has a great attitude about training. He is a gym rat," Johnson added as Sotto resumed training in Atlanta amid the pandemic.
"Kai has improved his overall strength and explosion at TSF. He has great basketball IQ. He is easy to coach and understands instructions and concepts at a very high level."
And with the upcoming G League stint and exclusive training under renowned coach Brian Shaw, Johnson said that there's no way to go but up for Sotto before becoming an NBA-ready cager – sooner than later.