Sports after COVID-19: Rise of online interactions between teams, fans and media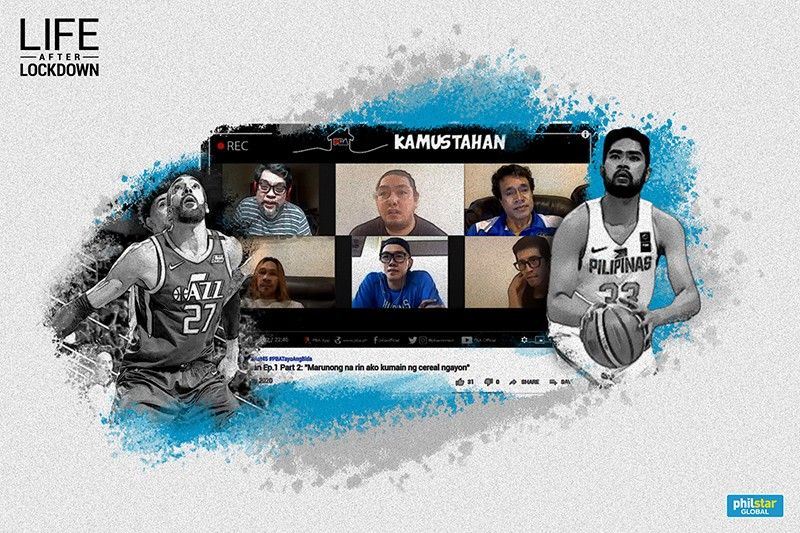 Philstar.com's Life After Lockdown is a compendium of references on Filipinos' shift to a new normalcy during a coronavirus pandemic.
MANILA, Philippines – The COVID-19 pandemic is expected to alter the way sports personalities connect with the media and their fan base.
What's happening: Under the so-called "new normal" where social distancing will be common practice, the internet and social media now serve as a major gateway between sports fans and the general audience.
Athletes are tipped to spend more time in their social media accounts to keep the media and fans — the lifeblood of sports — engaged.
Meanwhile, local pro leagues have yet to establish guidelines on how their players could maintain healthy relations with their audiences. But they are seen to follow what major international leagues like the NBA are now doing.
There has been a rise in local sports podcasts and live talk shows lately, all hosted online. Meralco Bolts center and longtime Philippine men's basketball team standout Ranidel De Ocampo even announced his retirement from pro hoops in one such show. Coaches Tab Baldwin and Jimmy Alapag have likewise participated in similar initiatives. "The Last Dance" director Jason Hehir engaged Filipino sportwriters in a recent online video presser.

Philstar.com spoke to Ms. Tessa Jazmines, a veteran sports public relations practitioner, for her insights on the future of media and fan interaction for sports personalities under the "new normal". Jazmines, whose firm Larc & Asset PR has handled public relations for Nike, the UAAP, NBA Philippines and ONE Championship among others, says online is simply the way to go.

"The first to go would be the actual physical events (on location). Nike, for example, had been hosting community workouts on Instagram. Zoom pressers will be more prevalent from now on. Social media will play a major role in terms of connecting athletes and fans," says Jazmines.
Two PBA players — Sean Anthony of the Northport Batang Pier and Kevin Alas of the NLEX Road Warriors in the PBA — also spoke to Philstar.com about how they plan to remain in touch with their fans.
"I still try to interact with fans where I can over social media platforms," says Anthony, who has over 26,000 and 11,000 followers on Twitter and Instagram, respectively.
For Alas, staying in constant contact with his fans is a big deal for him as a PBA player.
"To be honest, those things come to my mind kasi siyempre one of the reasons why I'm here is because of the fans. But right now and sa near future if bawal pa talaga ang handshakes and physical contact, wala talaga choice but to follow kasi it's for their own good din. Siyempre you want your fans to also stay healthy and be safe. For my part, I have to be more interactive sa social media ko," he says.
Both Anthony and Alas though are still open to physical engagement, but with one important condition from now on.
"I have even granted photos when doing groceries, with some distance of course. Might take a while for high fives and what not, but I will try to interact with fans the best I can while respecting guidelines for our safety," Anthony explains.

"Yung mga selfie requests pwede pa rin pag bigyan basta may social distancing lang," adds Alas, whose Twitter and Instagram accounts have more than 35,000 and 66,000 followers, respectively.
***
Bottom-line: Everyone in the sports world — from leagues and players themselves to the media and fans — should begin to embrace online interaction to keep the industry teeming with life. "We resort to these strategies because sports really plays an important role in our lives," says Jazmines.