Life After Lockdown: Athletes to play in empty venues while sports fans follow from a distance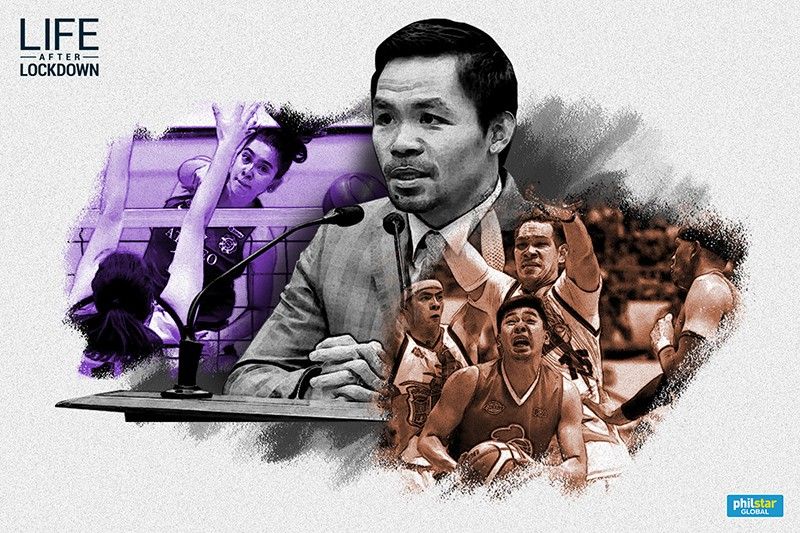 Philstar.com's Life After Lockdown is a compendium of references on Filipinos' shift to a new normalcy during a coronavirus pandemic.
MANILA, Philippines — The timetable is still uncertain for major sporting events in the country and across the world as countries continue to grapple with the novel coronavirus (COVID-19) pandemic.
But when the time comes for live sports to return, it may not look like what we are used to seeing before.
The coronavirus has brought the sports world to its knees, paralyzing almost every organized sporting event around the globe. Its impact will last long after the imminent threat of the virus disappears.
What will happen: When organized sports returns, there will likely be a lot of changes to the way it is conducted.
Returning to the norm for organized sports will probably take a lot of time, with leagues easing into going back into what they have been doing before.
– In South Korea and Taiwan, sports is slowly making its way back after the virus was controlled. However, events are still held behind closed doors.
– Other leagues, including the NBA, are also mulling this setup to finish their season without fans.
– Closed-door games will most probably be fan-free for the time being
Bottom-line: It will take some time before sports can return to what it was before the coronavirus. Once it does, it may not be the same as before with the health crisis prompting many changes in the way both players and fans deal with the games.