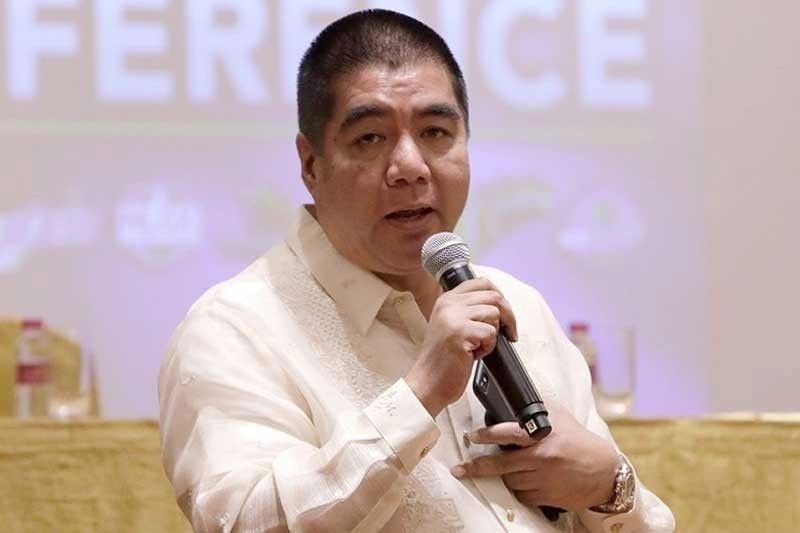 D-League exemption likely for draft
SPORTING CHANCE
-
Joaquin M. Henson
(The Philippine Star) - May 24, 2020 - 12:00am
Even as there is still no certainty if the PBA will resume or cancel its 45th season, the next draft appears to be a sure thing. What may cause a bit of concern is the confusion if this year's draft is postponed to next year. A delay will mean the 2020 draft will be held in 2021. That will mean a clarification for teams that traded for 2020 and 2021 draft picks since a postponement will eliminate the 2020 draft.
PBA commissioner Willie Marcial recently said it's been on his mind to change draft designations from year to season so as to avoid confusion in the case of postponements. It would mean trading draft picks for the 46th season instead of indicating 2020. Right now, the thinking is the next draft will be held in December this year. If it's held in January next year, that will mean moving to the 2021 draft. Whatever year it is held, the PBA will likely conduct a "virtual" draft where would-be rookies are in remote locations, hooked up by TV to prevent a mass gathering. That would assume existing quarantine conditions.
Marcial also said since the PBA D-League will not likely resume the Aspirants Cup and hold the Founders Cup this year, the requirement of minimum games to be played in the farm system for eligibility to apply for the draft may be waived. Under the PBA draft rules, local applicants must have logged at least seven games and Fil-foreigners, nine in the D-League if only one conference is held before a draft. With two D-League conferences, the requirements are at least seven games for locals and 14 for Fil-foreigners.
But with the possibility of scrapping the Aspirants and Founders Cups this year, it will open the doors for players with no D-League exposure to apply for the next draft. Marcial said waiving the requirement is a policy decision that will be made at the Board of Governors level. Other conditions apply such as a player must be at least 22 years old or a graduate of a four-year college course or a former Gilas player if younger.
San Miguel Alab ABL player Andrei Caracut is a case in point. He has never played in the D-League but if the D-League requirement is waived, the former La Salle guard may apply for the next PBA draft. Other players who skipped the last draft may also join like Thirdy Ravena, Alvin Pasaol and Santi Santillan.
Regarding the case of Jason Brickman, Marcial said the PBA still requires a Fil-Am or Fil-foreigner to submit a Philippine passport, Bureau of Immigration (BI) certificate of recognition and Department of Justice (DOJ) affirmation. Brickman has a Philippine passport but no BI or DOJ document. According to PBA deputy commissioner Eric Castro, the BI and DOJ documents became a requirement during the term of former commissioner Noli Eala. Marcial said there must be a legal document from government to certify a player's dual citizenship. In the D-League this year, Fil-Am Jaime Malonzo was forced to sit out a game while his documents were processed to fulfill the PBA's requirements. As soon as his documents were released, Malonzo was cleared to suit up for Marinero. A final decision on the draft will be made after the Board convenes in August to decide whether or not to continue the 45th season.