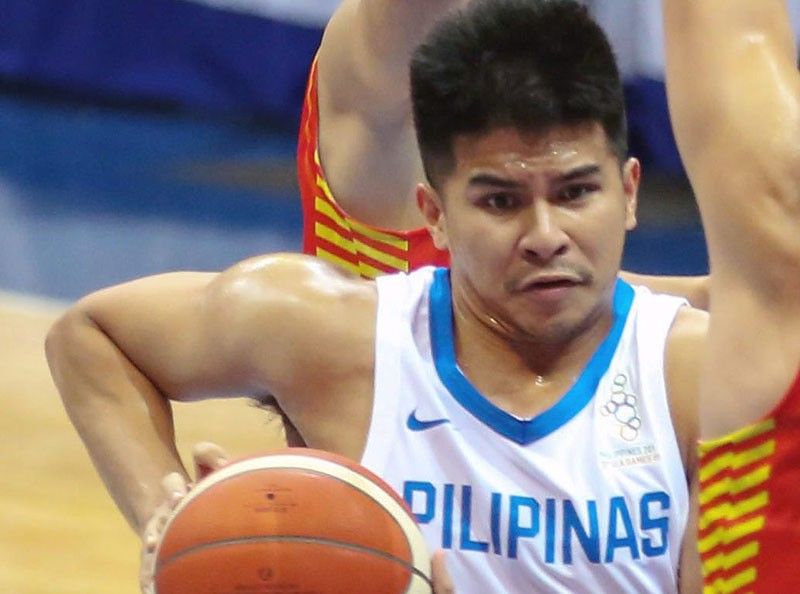 Gilas tests strength against Indonesia
Olmin Leyba
(The Philippine Star) - February 23, 2020 - 12:00am
MANILA, Philippines — New-look Gilas Pilipinas debuts in the first window of the FIBA Asia Cup Qualifers tonight against host Indonesia, letting loose a crew that's relatively green but certainly packs a punch and possesses the trademark Filipino fighting heart of previous batches.
The squad of seven pros and five collegiate standouts hits Jakarta's Mahaka Arena hardcourt at 6 p.m. (7 p.m. Manila time), raring to flex its muscles and pick up what should be a routine win versus an unfancied Southeast Asian opponent.
"It's a challenge for each and everyone of us. We're a new team. Everybody wants to prove something so we're going to play as hard as we can and not let up on anything," said skipper Kiefer Ravena.
The FIBA World Cup veteran provides the leadership to the fresh side, along with fellow PBA stalwarts Troy Rosario, RR Pogoy, CJ Perez, Poy Erram, Abu Tratter and Justin Chua. Young guns Thirdy Ravena, Isaac Go, Matt Nieto, Dwight Ramos and Juan Gomez de Liaño look to conduct themselves well in their baptism of fire.
"Ang mindset namin is to play the best way possible. That's the only way we can show respect to our opponents – to play to our level – so we have to push one another to be the best. You know people in the Philippines are looking up to us and we got 120 million watching us. They don't want to see us lose. Just like us, ayaw naming matalo," he added.
The new Gilas still enjoys the edge in firepower ranged against the home squad of former Philippine mentor Rajko Toroman, who is missing key men in naturalized player Lester Prosper and Indonesian-American Brandon Jawato. There's one more as gunner Abraham Grahita, who fired a game-high 25 in a 76-109 loss to South Korea last Thursday, was dropped from the team yesterday for his "unpleasant behavior" and "attitude" after the said match.
"Ultimately they've got more than enough to give us trouble out there," said Gilas coach Mark Dickel. "They have good ball movement, they get really good shots, they don't turn the ball over, they're disciplined. These are the things that are difficult to play against, especially if they hit their shots."
As such, Dickel said the key is to stay locked in defensively.
"We gotta try and take them out of their patterns and sets a little bit and make it hard for their shooters. When they get good shots, especially playing at home, if they hit a few, you know we could be in trouble. So our whole focus is on what we're going to do defensively to take their offense away," he said.
His premiere instruction is for his charges to perform well.
"I'll just really be happy if we play a good game. The result will take care of itself," said Dickel.
Notes: Gilas Pilipinas expects to find supporters in the Indonesians' turf on game night. "There's a lot of Filipinos around the world that come for all the Philippine teams no matter where they're playing. I'm pretty sure there will be a lot of Filipinos watching (cheering)," said coach Mark Dickel....There's one more Pinoy cager plunging into action in the FIBA Asia Cup Qualifiers in Jericho Cruz. The NLEX guard will suit up for Guam Sunday afternoon as it hosts New Zealand over at Calvo Field House.