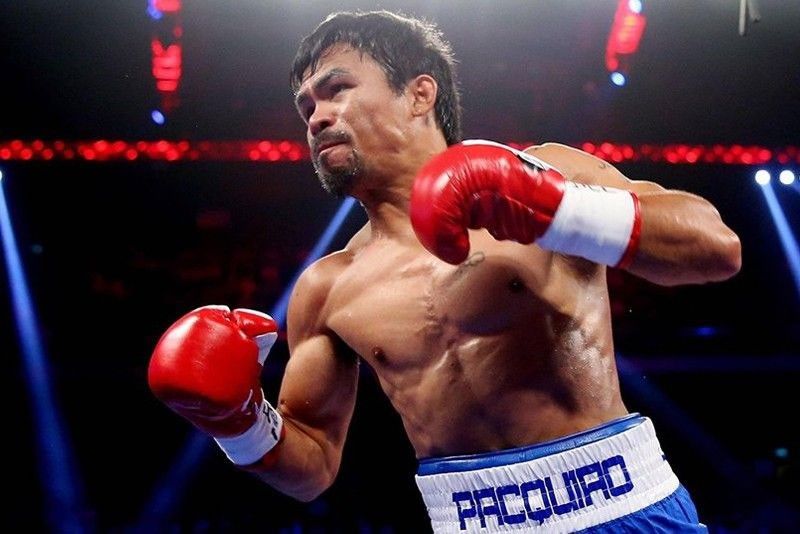 Manny Pacquiao
Manny Pacquiao FB Page
Pacquiao not turning his back on PBC
Abac Cordero
(The Philippine Star) - February 19, 2020 - 12:00am
MANILA, Philippines — Sen. Manny Pacquiao signing a contract with US-based Paradigm Sports Management does not necessarily mean he's turning his back on Premier Boxing Champions, which promoted the Filipino ring icon's last two fights against Adrien Broner and Keith Thurman last year.
The men behind Pacquiao's "flexible" deal with Paradigm, which is headed by American-Iraqi Audie Attar, yesterday said the new partnership is intended to provide Pacquiao "the best possible fights" in his remaining two or three years as a boxer.
"There are only two super-fights we can think of and it involves a rematch with Floyd Mayweather Jr. and one against (UFC legend) Conor McGregor," said Jayke Joson, a key and visible member of Team Pacquiao.
They believe that hooking up with Paradigm, which will also help Pacquiao deal with his businesses, including endorsement contracts in the United States, is a huge step toward making the McGregor fight happen.
The 31-year-old McGregor is also under Paradigm.
Mayweather, meanwhile, has very close ties with Al Haymon, who heads PBC, which has a stable of fighters that could challenge Pacquiao for his WBA welterweight crown, including Danny Garcia, Shawn Porter and Errol Spence Jr.
Arnold Vegafria, who is Pacquiao's business manager, said a McGregor fight may happen next year. For the meantime, Paradigm is currently negotiating a fight for the 41-year-old Pacquiao in June or July this year.
If it would involve a PBC fighter, Vegafria said it's up to Paradigm to strike a deal with PBC. He is hoping that Paradigm could have something on the table by next month so Pacquiao can work on his next title defense.
A co-promotion between Paradigm and PBC, according to Vegafria, could be "the best deal."
Pacquiao legal counsels Bong Gacal and Brando Viernesto said in a press conference yesterday they're pretty confident that Pacquiao signing a promotional contract with Paradigm will have no legal implications.
"It was done in good faith," said Gacal.
"Senator Manny Pacquiao's former agreements (with PBC) do not legally bind him in such a way as to prevent him from pursuing fights with other promoters," added Vegafria.
"I believe this is a good partnership (Paradigm). I'm looking forward," said Pacquiao.