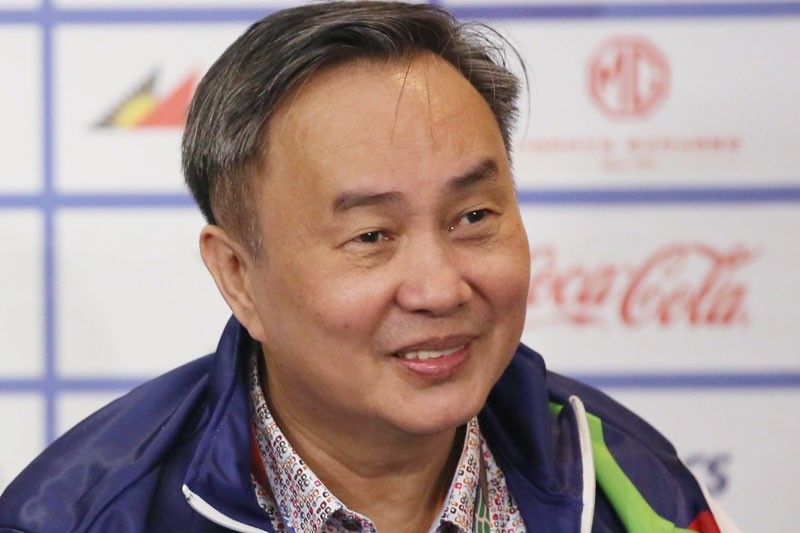 Abraham 'Bambol' Tolentino
POC urges NSAs to take precautions
MANILA, Philippines — The Philippine Olympic Committee, the highest sports governing body in the country, is one with the government in the need to implement precautionary measures amidst the novel coronavirus menace.
Concerned with the safety of everybody, the POC urged all national sports associations and groups associated with them to heed the call for prudence and await official announcements from appropriate agencies with regards the issue.
"The POC stands behind the government in its precautionary measure of advising everyone to desist from organizing, participating or attending events where big crowds are expected," said POC president Abraham "Bambol" Tolentino in a statement yesterday.
As advised by no less than President Duterte himself, the Philippine Sports Commission had called off the Philippine National Games, the national sports summit and all its children's games while giving the recommendation that led to the 10th ASEAN Para Games being reset to a still unspecified date.
"The PSC's parallel declaration cancelling or suspending sports activities in order to mitigate the possible spread of the novel coronavirus in the country is also shared by the POC," said Tolentino. "We must always put the safety of athletes, coaches, officials and spectators at the very top of our priorities."
Sports organizers from the private sectors and collegiate leagues like the UAAP and the NCAA have halted their own events.
The Philippine Superliga also heeded the government's health advisory, postponing its Fans Day originally set tomorrow.
All eight competing teams were supposed to show up for an afternoon of games, fun and surprises as a kickoff activity for the brand new season of the PSL starting with the import-flavored Grand Prix on Feb. 22.
"The number of those infected by the novel coronavirus is spiking while governments of affected countries are trying to contain its spree," said PSL president Philip Ella Juico. "With this, it is only logical, and responsible, for us to cancel our Fans Day to keep any untoward incident from happening."