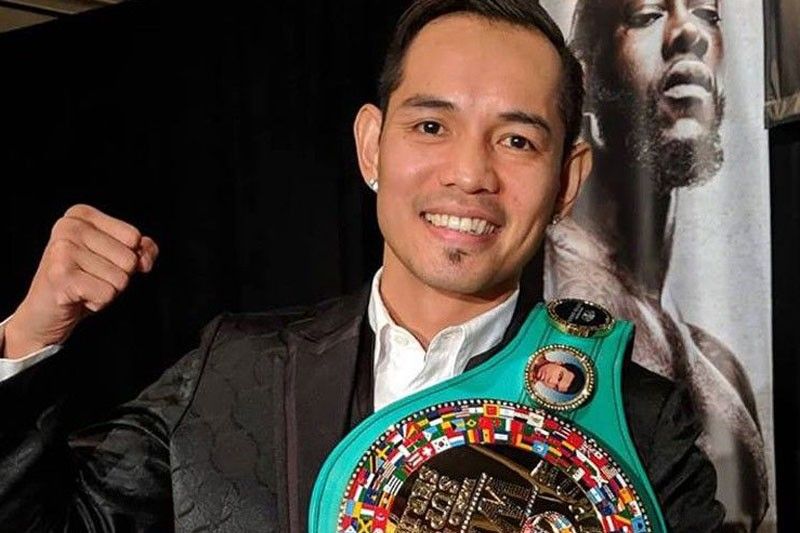 Schaefer predicts Donaire win
MANILA, Philippines — Ringstar Sports head and former Golden Boy CEO Richard Schaefer is convinced Nonito Donaire Jr. will become a world champion once again. After coming close to toppling Japanese superstar Naoya Inoue in the World Boxing Super Series bantamweight final in Saitama last November, Donaire was designated to challenge WBC champion Nordine Oubaali of France with California promoter Tom Brown clinching the right to stage the fight, likely in April in Los Angeles.
"It will most likely be in the second half of April, somewhere in the US," said Schaefer, a Swiss banker who now promotes Donaire. "I would love to find a way to do the fight from Los Angeles. I think that Nonito's chances are very good. In this weight class, Nonito is the King. He is very strong and big and I believe he will win and become world champion again. I am very proud to be in his corner and will do anything I can to help him and support him."
The WBC installed Donaire as its No. 1 contender after Mexican Luis Nery was struck out of the ratings because of failing to make weight in a WBC-sanctioned fight twice in less than two years. The twist of fate elevated Donaire to become Oubaali's mandatory challenger. The WBC then ordered the Donaire and Oubaali camps to come to terms in arranging the bout. They failed to agree over a seven-week negotiating period, prompting the WBC to call for a purse bid which was twice postponed. A week ago, the purse bid was conducted by the WBC in Mexico City with Brown submitting the winning bid of $401,000.
Under WBC rules, the defending champion will receive 60 percent of the bid, net of the 10 percent set aside in escrow to be awarded to the winner as an incentive. That will set Oubaali's purse at $216,540 while Donaire's share is $144,360. The winner will receive a bonus of $40,100.
Oubaali, a 33-year-old two-time Olympian, turned pro in 2014, 13 years after Donaire's debut. He's unbeaten with a 17-0 record, including 12 KOs. Two of his stoppage victims were Filipinos – Mark Anthony Geraldo in 2017 and Arthur Villanueva in his first defense last July. Donaire, 37, is a lot more experienced with 29 more bouts in compiling a 40-6 mark, including 26 KOs. The Filipino Flash won his first world title seven years before Oubaali turned pro. Donaire has won the IBF/IBO flyweight, interim WBA superflyweight, super WBA/WBC/WBO bantamweight, IBF/WBO superbantamweight and super WBA featherweight belts.
A boxing expert described Oubaali as a "stamina fighter." "The winner will be the better fit fighter," he said. "Oubaali has an amateur style. He's strong and willing to get hit. Donaire has to be a finisher to win. Against Inoue, Donaire almost had him in the ninth round but let him off the hook. If it goes the distance, Oubaali might win."
Donaire said once the fight date is set, he'll set up training camp in San Mateo, California, with his father Dodong and conditioning expert Mike Bazzel. But he's already started to limber up. "Oubaali is a good fighter with lots of amateur experience," said Donaire. "He can box and fight and can be difficult to hit. But he hasn't fought anyone with my power." Donaire said after dethroning Oubaali, he'll go after Inoue to settle unfinished business. Inoue has an appointment with WBO bantamweight titlist JohnRiel Casimero in Mandalay Bay, Las Vegas, on April 25.