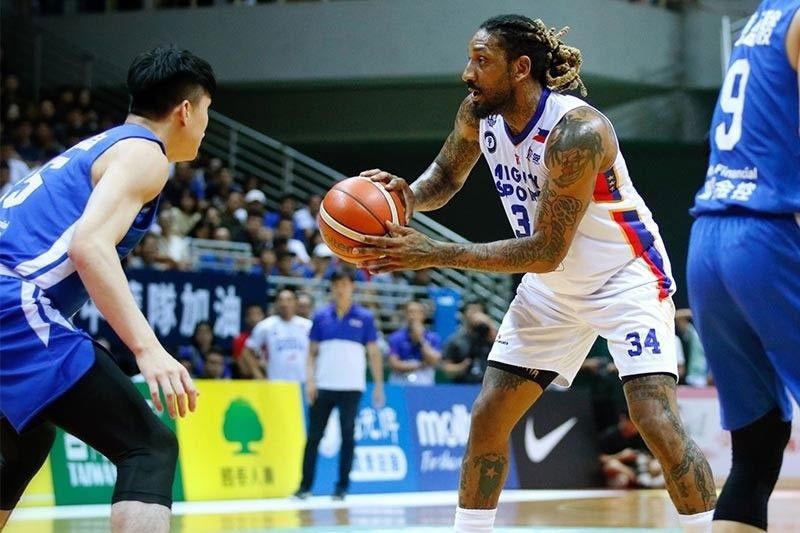 Mighty Sports
Twitter/Paolo del Rosario
Mighty Sports stays strong
MANILA, Philippines — Mighty Sports-Philippines goes for a group play sweep against Beirut Sports Club and clinch the top seeding entering the playoffs of the 31st Dubai International basketball tournament at the Al Shabab Al Ahli Club.
Unbeaten in three games in Group B, the Philippine contingent will leave no stone unturned for the 1 a.m. (Manila time) match against Lebanese club (1-2).
Mentored by Charles Tiu, Mighty passed its biggest test the other night in flying colors as it whipped previously unbeaten Es Rades of Tunisia, 84-66, to virtually clinch the No.1 spot in Pool B.
That win gave Mighty an inside track for the first seed that even a loss against Beirut would push the squad on to the top of the two-way tie with a winner-over-the-other rule against Rades (3-1).
"That's a good win for us. But we need to sweep our group elims for better chances in the semis," said Tiu as Mighty looked forward to battling the lowest-ranked squad in Group A for a seat in the Final Four.
Good thing for Tiu, he has his local guns to bank on after finally getting breakout performances from Juan Gomez de Liano and Thirdy Ravena.