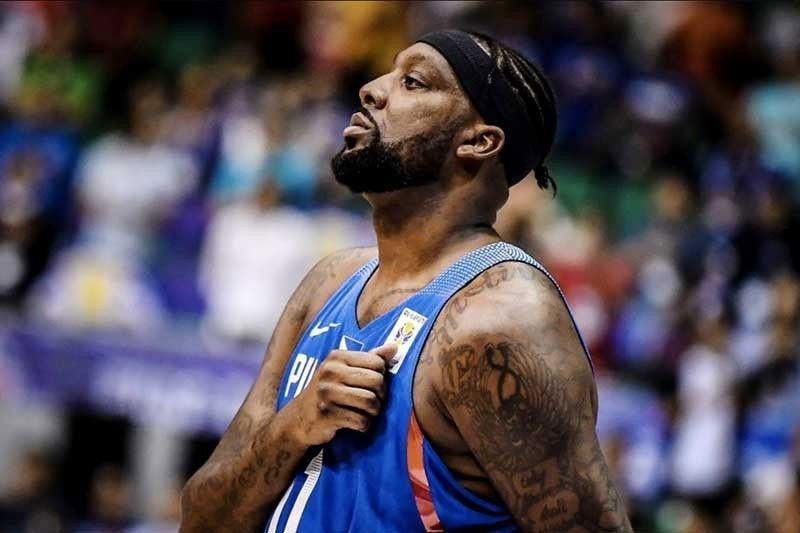 Mighty Sports continues to show might
MANILA, Philippines — Ex-Gilas Pilipinas naturalized player Andray Blatche rediscovered his fiery form with a huge double-double to power undefeated Mighty Sports-Philippines to a 77-72 win against Syria's Al Ittihad in the second day of the 31st Dubai International Basketball Tournament at the Al Shabab Al Alhi Sports Club.
The 33-year-old Blatche had 28 points, 11 rebounds, two steals and a block in just 28 minutes of play as Mighty Sports built a comfortable lead before cruising down the stretch to settle for a five-point margin.
The Philippine contingent, which is looking to be the first non-Middle Eastern champion of the Dubai tilt, improved to 2-0 for an early leeway in Group B preliminaries.
"Finally, Andray came to play. His shots finally fell. It's been weeks for him but that's what great players are supposed to do. He was much better defensively, too," said coach Charles Tiu on the NBA veteran, who settled for just 15 in their gritty win against the UAE national team the other day.
Resident import Renaldo Balkman backstopped Blatche with 15 points, 10 rebounds and four assists as McKenzie Moore (9), Jaime Malonzo (6), Isaac Go (5) and Dave Ildefonso (5) also threw in help.
The Alex Wongchuking-franchise actually started slow with a 19-25 first-quarter deficit but quickly found its groove in the next two quarters with a 40-24 barrage, including a 17-0 run.
That roll pretty much iced Mighty's second win as the Syrian club failed to recover from there.
Mighty's solid support and better execution thrilled Tiu after a flat debut against the Emiratis the other day that somehow still resulted in a narrow win.
"We're happy about the win. It's a much better performance for us but we have to take it a notch higher though," said Tiu.
Now comfortably on top of Group B, the unbeaten Mighty embarks on two-day layoff before trying to sweep the eliminations against Tunisia's Rades and last year's runner-up Beirut Sports Club on Monday and Tuesday, respectively.