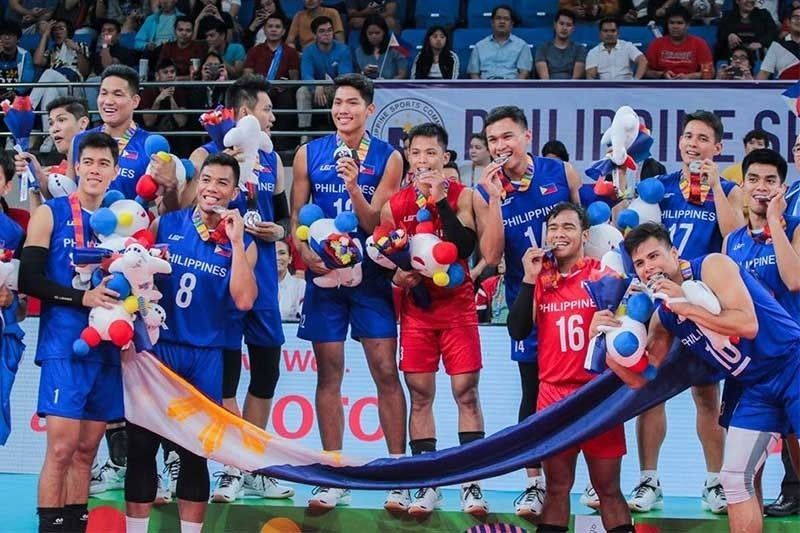 men's volleyball
Philstar.com/Erwin Cagadas
Men's spikers to get due exposure
MANILA, Philippines — On the heels of Team Phl's historic run in the 30th SEA Games, men's volleyball is now to get a piece of the spotlight with women's volleyball in the upcoming 82nd UAAP Season.
The UAAP is effecting a change in schedule, featuring alternating format -- a departure from the previous ones where the men's games were played early in the morning followed by the women's action in the afternoon and the evening.
The men's games will now be played and aired at 9 a.m. and 1 p.m. Women's games get its turn at 11 a.m. and 3 p.m.
"With the success of the men's volleyball team in the last SEA Games, it is about time that we put men's volleyball side by side with the women's volleyball," said UAAP commissioner Emmanuel Fernandez.
Led by UAAP standouts Bryan Bagunas and Marck Espejo under the mentorship of NU coach Dante Alinsunurin, the Philippine men's team defied the odds with a breakthrough silver-medal finish in the biennial meet.
The Nationals dethroned five-time champion Thailand in the thrilling semifinal duel before falling short against Indonesia in the finale.