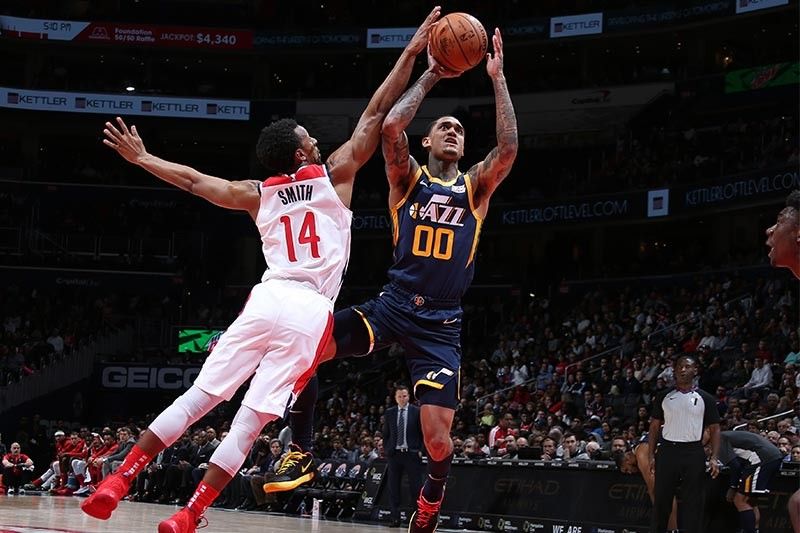 Jordan Clarkson of the Utah Jazz shoots the ball while Ish Smith of the Washington Wizards plays defense during the game on January 12, 2029 at Capital One Arena in Washington,
Stephen Gosling/NBAE/Getty Images/AFP
Jordan Clarkson perfect in first 10 games with Jazz
MANILA, Philippines — Jordan Clarkson has not lost a single game in the NBA since being traded to the Utah Jazz last December.
In the 10 games since the trade, Clarkson and the Jazz have remained undefeated and are five games away from tying their longest win streak in franchise history.
Clarkson's addition to the squad, which came in exchange for Dante Exum being shipped off to Cleveland, seems to be a catalyst for the team's recent success.
Despite playing limited minutes compared to his time with the Cavaliers, Jordan has been contributing a lot to his new squad.
Coming off the bench, Jordan has averaged 15 points a game off of a 46.1% shooting clip.
The Fil-Am cager is also +54 in the plus-minus department.
Whether this trend will continue for Jordan and the Jazz remains to be seen. But it is clear that the 27-year-old has already made an impact with his new team.