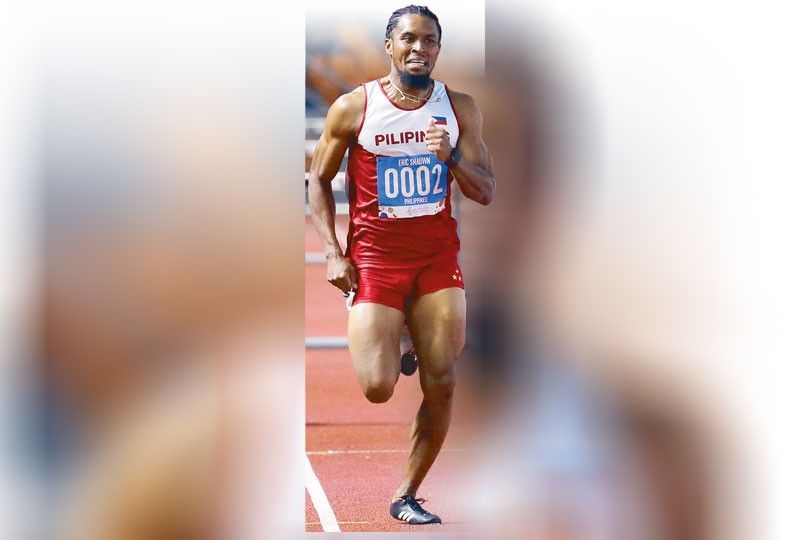 Shades of Cray: Another gold
Joey Villar
(The Philippine Star) - December 10, 2019 - 12:00am
CAPAS, Tarlac, Philippines — In the fading light of the Games, Eric Cray completed his road to redemption by topping the men's 400m hurdles for his second gold medal in the centerpiece athletics of the 30th Southeast Asian Games at the New Clark City Oval here.
Cray was a cut above the rest as he clocked 50.21 seconds, besting Vietnam's Quach Cong Lich and another Philippine bet, Francis Medina, who timed in 51.60 and 51.68 to settle for silver and bronze.
Binsar Halomoan Edwin checked in at second but was disqualified, allowing Quach and Medina a podium finish.
While there's much to be desired on Cray's clocking, the effort was enough for the Olongapo-born, Sacramento-based sprinter to secure a fourth straight gold in the event.
He's the SEAG record holder, with a time of 49.40 he set in 2015.
"It wasn't the time I had in mind but I'm still happy because I still won the gold in my first race this year," said Cray, who couldn't compete in other races back in the United States because he had to work for a living.
It was also Cray's second gold here after he anchored the 4x100m mixed relay team to victory a few days ago.
Those wins somehow eased the pain and the sad memory of his disqualification in the century dash due to a false start.
For a while, there was nervous silence among the crowd after a false start, hoping it wasn't Cray's.
Good thing it wasn't.
"When I heard it, I told myself it wasn't me because I was really waiting for the sound," said Cray.
Aries Toledo remained the strongest man in the region by reigning supreme in men's decathlon with a total score of 7033.
Vietnam's Van Su Bui claimed the silver with 6911 while another local bet, Janry Ubas, pocketed the bronze with 6769.
The 11 golds in athletics for the Filipinos was the most since the Gintong Alay days in the '80s.