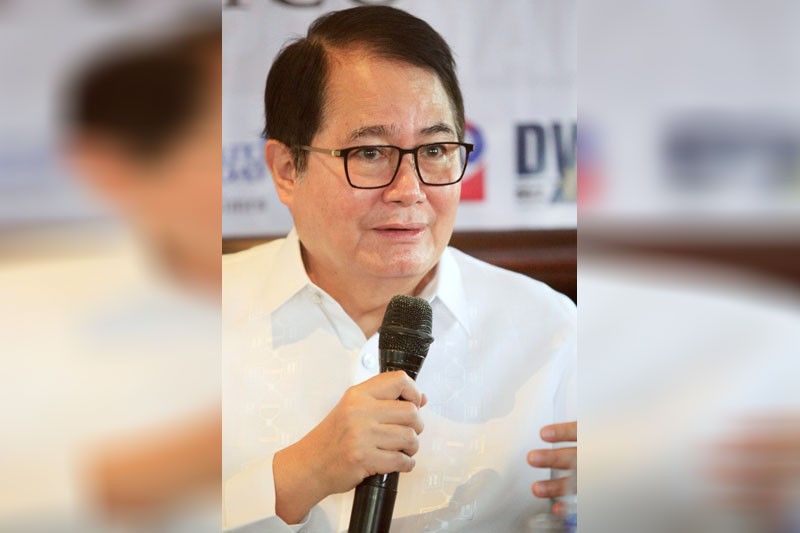 For 3rd straight season Vargas named PBA chairman
Olmin Leyba
(The Philippine Star) - November 23, 2019 - 12:00am
MANILA, Philippines — Elected to a third straight term as PBA chairman, TNT KaTropa governor Ricky Vargas laid down a seven-point plan for next season, including making a stronger presence in China, continuing commitment to the Gilas Pilipinas program and introducing a 3x3 tournament.
"I really did not expect to serve another term. I thought two successive was more than enough. But how could I say no when I was prevailed over by the board members? This board is a pleasure to work with and with them behind me, the challenge is made easier," said Vargas who was voted by acclamation last Thursday.
Vargas will serve a fourth term overall, with Columbian Dyip's Bobby Rosales as vice chairman and Blackwater's Silliman Sy as treasurer.
The league chair revealed what he said are "doable initiatives" as they chart the course for Season 45. First on the agenda is tapping the Chinese market.
"This year, we launched our initial foray outside the Philippines and that market (China) is huge, we must harness that potential," said Vargas.
The PBA chair also looks to "ramp up our online presence which has been very encouraging," and commits to "further cement our relationship with the SBP (Samahang Basketbol ng Pilipinas) for the Gilas program."
Vargas likewise targets to launch the PBA 3x3 dubbed as "Tatluhan sa PBA" by next season, in cooperation with the SBP.
Outside the games, the Vargas also sets out to "continue the PBA outreach programs to give back to the community"?and "enhance the PBA live viewer experience by continuing to innovate."
As for the players, he wants to "improve the lot of PBA players by giving them opportunities through clinics on financial management, entrepreneurship, family relations and retirement preparation."
"These are all doable initiatives as most of them are programs that have been started in Season 44," he said. "With the PBA board and a hardworking grounded commissioner working together Season 45 will be stronger and better."