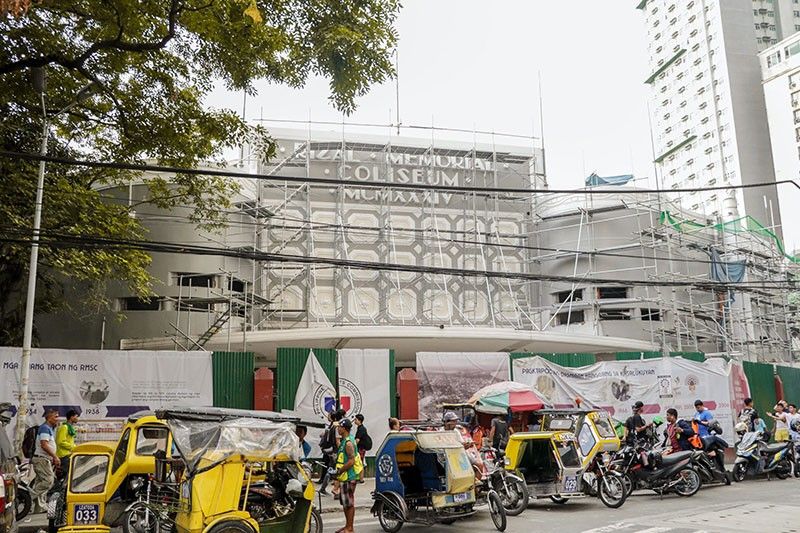 The historic Rizal Memorial Sports Complex under renovation.
Rehab of sports venues part of masterplan – Ramirez
(The Philippine Star) - October 20, 2019 - 12:00am
MANILA, Philippines — Renovation projects in government sports facilities are on track and will be completed even before the country's hosting of the 30th SEA Games.
Philippine Sports Commission (PSC) chairman William "Butch" Ramirez is satisfied with the pace of the development projects ordered by President Duterte, which involved the Philippine Amusements and Gaming Corp. (PAGCOR) and the National Historical Institute (NHI).
Ramirez said other sports facilities around the country will also be refurbished in the future, adding that the rehabilitation of the Rizal Memorial Sports Complex in Manila, the Philsports Sports Complex in Pasig and the Teachers' Camp in Baguio have long been listed as President Duterte's priority projects even before the country made sure of its commitment to host this year's SEA Games.
"The President is also a sportsman. He played basketball, rides bikes, shoots, swims and many more," Ramirez said. "Sports is among his priorities when he was elected President and his marching order to the PSC was to rehabilitate sports venues to benefit our athletes."
"These rehabilitation projects have been in the pipeline of President Duterte's primary concerns when he agreed to seek the presidency before a small group of loyal supporters in Davao City. He said, 'Let us prioritize the athletes,' and this is it. It has always been part of the masterplan" Ramirez said.