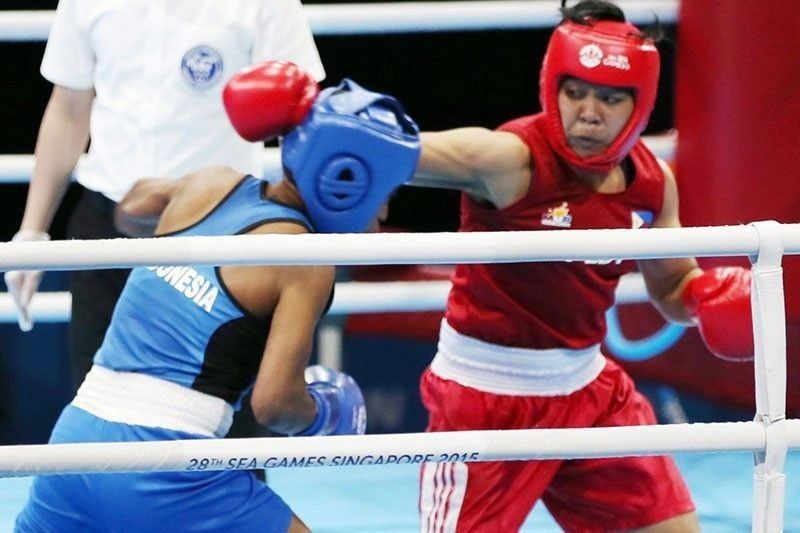 Childhood hardship vital in Nesthy's success story
Joey Villar
(The Philippine Star) - October 17, 2019 - 12:00am
MANILA, Philippines – Twenty years ago, Teodoro Petecio, a desperate, dirt poor farmer from Tuban in Sta. Cruz, Davao del Sur, taught his seven-year-old daughter to box, hoping to make her a champion boxer and get them out of poverty.
The girl was Nesthy Petecio.
Petecio couldn't help but cry as she recounted her story.
From living in a makeshift shelter covered by tarpaulin back in Davao City where her family relocated, Petecio endured them all. Those childhood hardships made Petecio what she is now — a World women's boxing champ now setting her sights on qualifying to the 2020 Tokyo Olympics.
While Nesthy learned boxing at an early age, it wasn't until 15 when she got her first break – by striking gold in the National Open in Cagayan de Oro.
She showed good potential that someone from the Association of Boxing Alliances in the Philippines, advised her to go to Manila to try her luck at making the national pool.
But she had no money.
With no one to turn to, she went to Davao City Hall to ask for help. The mayor whole-heartedly obliged. The mayor then was the future president.
"If not for his generosity, I wouldn't be where I am right now," she said.
Last year, she had won four straight tournaments leading up to the 2018 Asian Games in Jakarta, Indonesia where she was favorite to win.
But as fate would have it, she was "robbed" of a victory right on the very first round. It was downward spiral from there for Petecio, who suffered bouts of depression for months until she realized she has a chance at redemption.
"I realized that the reason I'm into boxing is because of my family. I want them out of poverty," said Petecio, who sends most of her P15,000 monthly stipend from the Philippine Sports Commission to her family.
"I experienced living in a shelter with only a tarpaulin to cover us. I'm not ashamed of it because I know in my heart that God is watching us and my day will come," said Petecio.
That day has come.