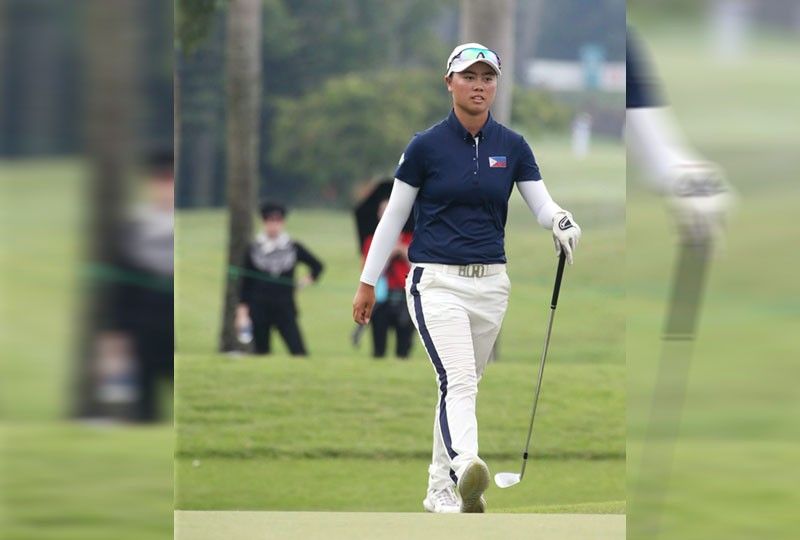 Saso rallies in LPGA Stage 2 opener
MANILA, Philippines — Yuka Saso blazed home with an eagle-spiked 32 at the back to overcome a shaky start and card a 70 at the Panther course to trail a hot-starting Oliva Cowan of Germany at the start of the LPGA Qualifying Tournament Stage 2 in Venice, Florida Monday.
The reigning Asian Games gold medalist, who advanced to Stage 2 of the grueling elims with a top 20 ranking in world amateurs, struggled trying to check a roller-coaster start of two birdies against two bogeys after seven holes. But she tumbled down with a double bogey mishap on the par-4 eighth and thought she needed to come up with a strong finish to put herself back in the mix.
She did. After three pars at the back, the long-hitting Fil-Japanese birdied the par-5 13th, eagled the next par-5 on No. 15 and holed out with another birdie on the 18th to join six others at 31st place.
Though she fell six strokes behind Cowan, her strong finish should hint at a strong fightback from the country's leading amateur.
Bianca Pagdanganan, however, failed to sustain a birdie start, also at the Panther layout, bogeying four of the next eight for a 39 and bogeys on Nos. 11 and 13 negated her second birdie on No. 10.