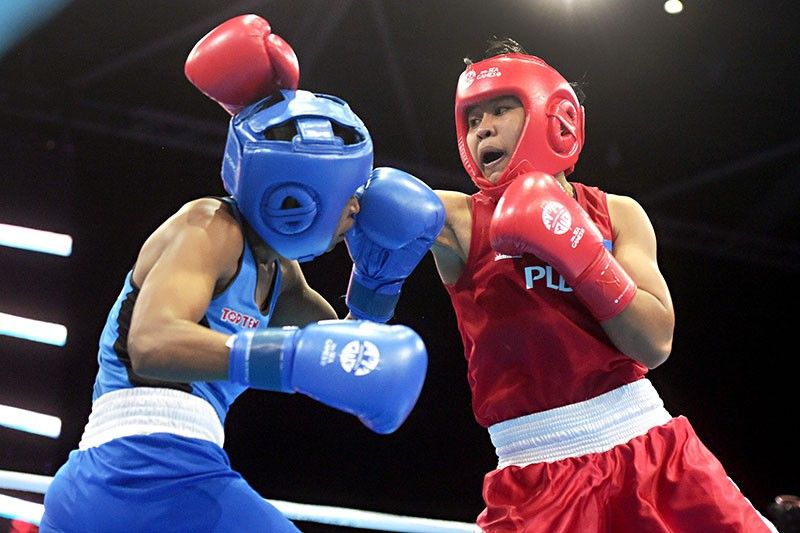 Petecio a win away from world crown
Joey Villar
(The Philippine Star) - October 13, 2019 - 12:00am
MANILA, Philippines — Nesthy Petecio bucked a slow start with a strong, emphatic performance in the final two rounds as she pulled the rug from under a taller rival in Kariss Artingstall of England to secure a 4-1 victory and barge into the featherweight final of the World Women's Boxing Championships in Ulan Ude, Russia yesterday.
Petecio, 27, struggled trying to break into Artingstall's long reach in the opening round but solved the puzzle later, countering her rival's jarring jabs with 1-2 combinations then sustaining her momentum to earn the nod of the judges.
The Davao City native unleashed a flurry of head and body shots in her decisive attack to seal her victory.
When Petecio's left hand was raised, Artingstall reacted in disbelief and gave the referee the yellow card that signified her intention to place the result of the match under protest.
But Petecio, a 2014 World Championship silver medalist, won it fair and square, setting up a gold-medal match with Liudmila Vorontsova of host Russia, who toppled top seed and Asian Games bronze medalist Lin Yu Ting of Chinese Taipei in the other semis duel.
Thus, Petecio has assured herself of least matching her silver-medal finish in this same meet five years ago in Jeju City, South Korea. But she vowed to dish out her best to buck the odds in chase of the gold.