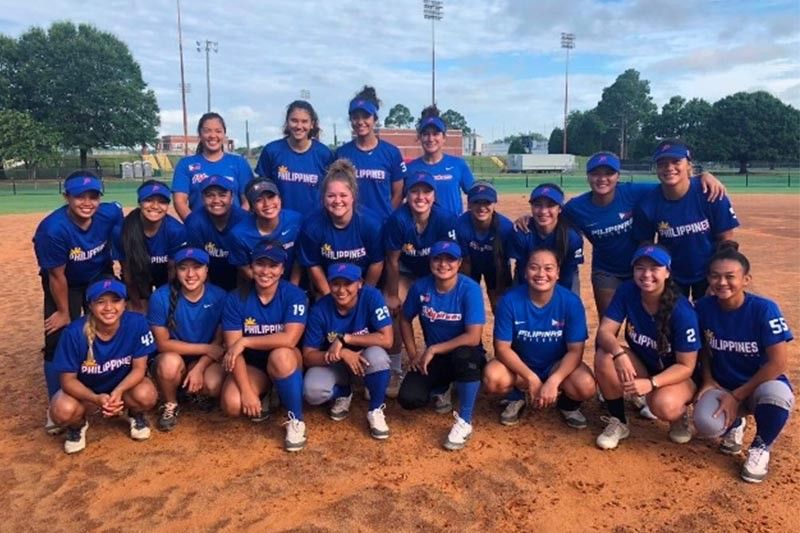 The Philippine Blu Girls during the 2019 USA Softball International Cup
ASAPHIL
Philippine Blu Girls bat for Olympic berth in China tourney
MANILA, Philippines — The Philippine Blu Girls are eyeing a spot in the 2020 Tokyo Olympics when they compete in the WBSC Asia/Ocenia qualifier in China from September 24-29.
The World No. 13-ranked Filipinas hope to punch a ticket to Tokyo by winning the tournament.
The victor will join five other countries who emerged victorious in their respective regional qualifiers.
Powerhouses China and New Zealand stand in the way of the Filipinas in Group A of the tournament.
The Nationals will also be facing Korea on the opening day of the tournament.
Softball makes a return to the Summmer Olympics after being removed from the roster of games in the 2012 and 2016 editions of the quadrennial tournament.