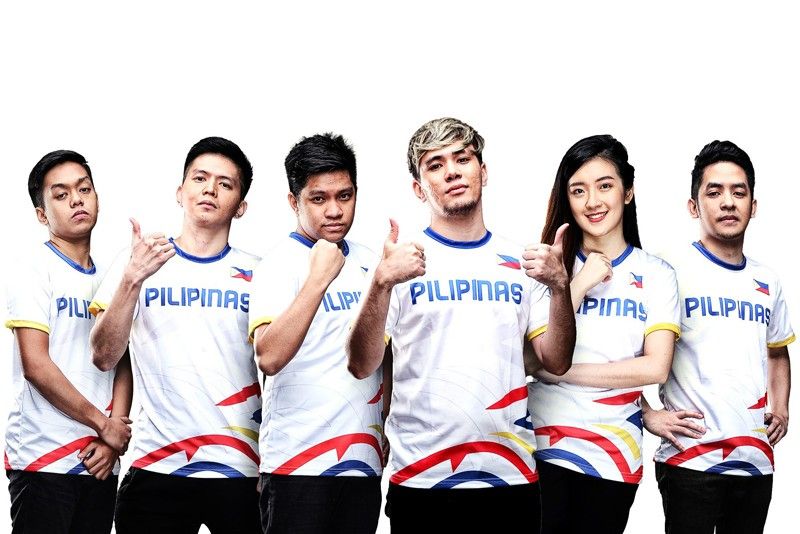 The Filipino team captains for the different events in the SEA Games' esports tournament are ready to deliver.
Smart Sibol pool down to 27
(The Philippine Star) - September 18, 2019 - 12:00am
SEAG Update
MANILA, Philippines — After a tough selection process, the Philippine national esports team for the 30th Southeast Asian Games, known as Sibol, is down to 27 members from an original field of 77.
Seven members are needed for each of the team-based games – Dota2, Arena of Valor and Mobile Legends: Bang Bang. Two members each will make up the rest of the games – StarCraft 2, Hearthstone and Tekken 7.
The 27 Sibol athletes supported by giant mobile netweork Smart are:
Mobile Legends: Bang Bang's is comprised of Kenneth Jiane 'Kenji' Villa, Karl Gabriel 'KarlTzy' Nepomuceno, Carlito 'Ribo' Ribo, Jeniel 'Haze' Bata-anon, Angelo Kyle 'Pheww' Arcangel, Allan Sancio 'Lusty' Castromayor and Jason Rafael 'Jay' Torculas.
For Dota 2 , they are Mc Nicholson 'Mc' Villanueva, John Anthony 'Natsumi' Vargas, Jun 'Bok' Kanehara, Marvin Salvador 'Boomy' Rushton, Bryle Jacob 'CML' Alvizo, Van Jerico 'Van' Manalaysay and James Erice 'Erice' Guerra.
Arena of Valor will be made up of Kevin Kio 'Gambit' Dizon, Jeremiah '1717' Camarillo, Jevan Lorenzo 'Bents' delos Santos, Lawrence Anthony 'Rubixx' Gatmaitan, Miguel Klarenz 'Miggie' Banaag, Bradie Ryan 'Yats' Velasquez and Kyle Jepherson 'Vindiicated' Padlan.
StarCraft II's duo will have Justin 'NuksPH' Santos and Caviar 'Enderr' Acampado on deck; Hearthstone: Dustin 'WaningMoon' Mangulabnan and Jacinta 'Jia' Dee; and Tekken 7: Andreij Hosea 'Doujin' Albar and Alexandre Gabrielle 'AK' Laverez