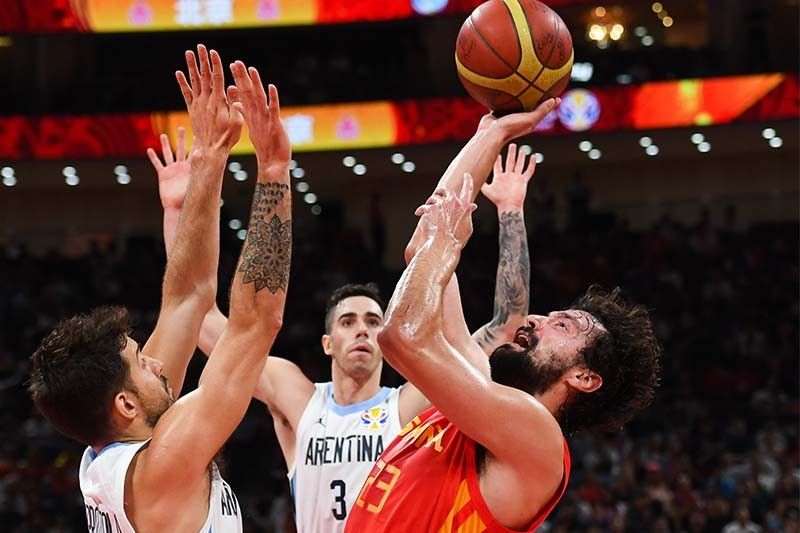 Spain's Sergio Llull (R) shots past Argentina's Tayavek Gallizzi during the Basketball World Cup final game between Argentina and Spain in Beijing on September 15, 2019.
Greg BAKER / AFP
Spain shuts down Argentina to win FIBA World Cup championship
MANILA, Philippines — Spain was simply clinical against Argentina in a 95-75 drubbing in the 2019 FIBA World Cup Finals in China on Sunday.
Taking control from the get-go, the Spaniards were quick to deny their counterparts any momentum in the gold medal match.
Spain stymied any offensive efforts from Argentina star Luis Scola.
After averaging 19 points in the tournament, the 39-year-old didn't get a single field goal to fall until the final canto.
The Argentinians tried to mount a comeback in the fourth but the deficit proved to be too much.
Ricky Rubio and Sergio Llull were the go to scorers for the Spaniards, combining for 35 points.
Marc Gasol also chipped in with 14.
The Toronto Raptors star achieved a rare NBA-World Cup double, after winning the championship in both tournaments in the same year.
Gasol joins Lamar Odom as the only other NBA player to pull off the feat.