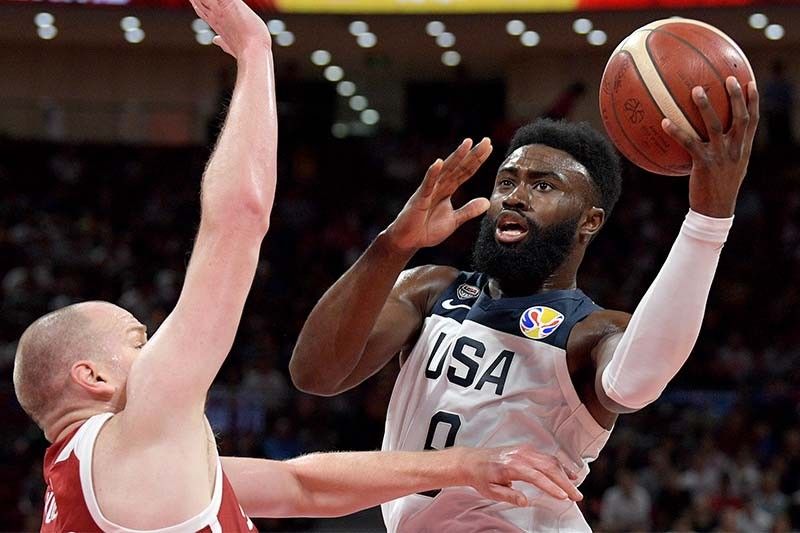 Jaylen Brown (R) of the US takes a shot as Poland's Damian Kulig tries to block during the Basketball World Cup classification game between US and Poland in Beijing on September 14, 2019
NOEL CELIS / AFP
Team USA beats Poland, finishes 7th in FIBA World Cup
MANILA, Philippines — The USA men's basketball team concluded its 2019 FIBA World Cup campaign with a victory over Poland, 84-74, in a classification game in Beijing, China on Saturday.
After losing their last two games against France and Serbia, the Americans managed to salvage a win to end the tournament on a high note.
The defending champions failed to defend their title, coming out with their worst finish in tournament history at seventh.
The Americans were in control in the first half, easily leading the game by double-digits.
The Polish made runs in the third and fourth quarters to get back into the game and trim the lead to single digits.
But USA did just enough to arrest the comeback.
Donovan Mitchell led the Amercans in scoring with 16 points.
Team USA had struggled to get big name superstars in their lineup, with more than a handful of NBA players begging off from playing in the tournament.