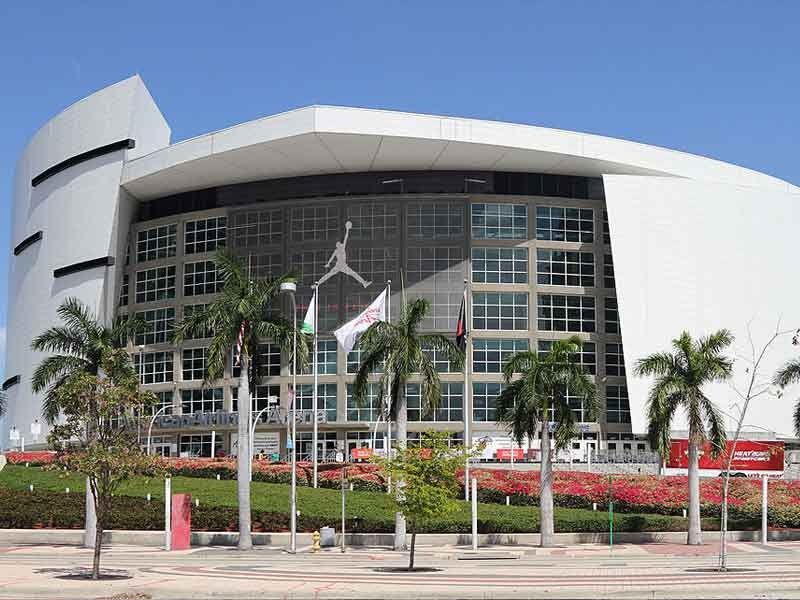 American Airlines Arena
Wikipedia photo
Porn company makes bid to rename Miami Heat arena
MANILA, Philippines — A porn company has made a $10 million bid to rename the Miami Heat arena this upcoming NBA season.
Per Yahoo! Sports, adult entertainment producer BangBros wants the team's coliseum to be called the "BangBros Center".
A porn company has made a $10M bid to name the Miami Heat arena the Bang Bros Center aka "The BBC" ????

?? https://t.co/V4xCSkfR5I pic.twitter.com/7zCS8b7i9V

— Yahoo Sports NBA (@YahooSportsNBA) September 12, 2019
The Miami-based company even coined an abbreviation — "The BBC".
The bid came after American Airlines announced that they wouldn't be renewing their naming rights deal with the Heat, an agreement that will expire at the end of the year.
NBC Sports' Jessica Kleinschmidt confirmed that BangBros did indeed make the bid.
I just confirmed this is indeed a real thing — a bid was submitted. They want a nickname of "The BBC." https://t.co/pyEovWTbdX

— Jessica Kleinschmidt (@KleinschmidtJD) September 12, 2019
However, all of it can be chalked up to a publicity stunt with virtually no chance of the NBA approving the deal.
Yahoo! Sports compared BangBros' move to marijuana dispensaries moving to rename the Denver Broncos' Mile High stadium.
The NBA may be a progressive league, but naming one of its arenas BangBros Center maybe a little bit too much.