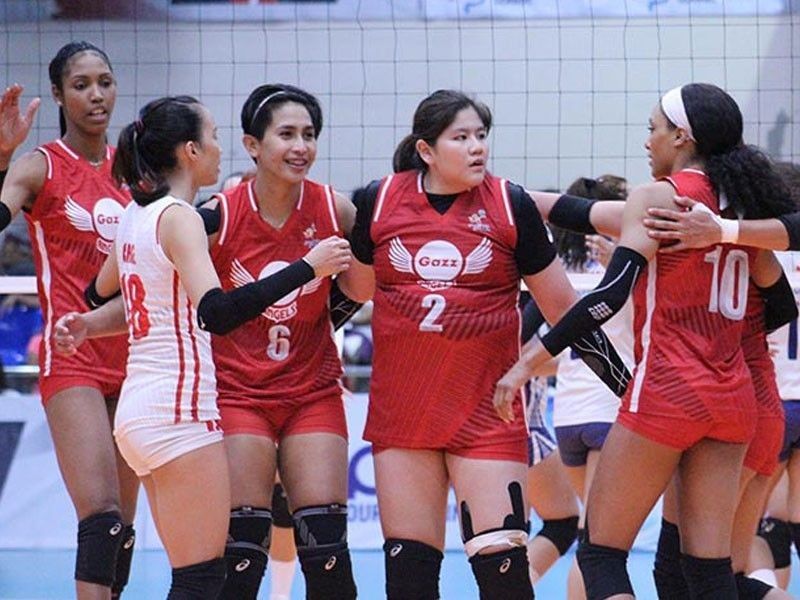 The Petro Gazz Angels during the PVL Reinforced Conference earlier this year. They claimed the crown after beating Creamline in three games.
Philstar.com/Luisa Morales
Petro Gazz Angels to face top Taiwan, Thai volleyball clubs
MANILA, Philippines — The Petro Gazz Angels are set to face two of the top women's volleyball teams in Taiwan when the 2019 Taichung Bank International Women's Volleyball Tournament tips off this September 14 at the Taipei Arena.
The Angels, champions of the Premier Volleyball League Reinforced Conference, will take on Top Speed club on September 14 at 5 p.m. They earn a bye the next day, after which they go up against CMFC also of Taiwan at 5 p.m. on September 16. They battle Japanese V. League side Denso Airybees on September 17 also at 5 p.m. Denso Airybees is a multi-titled club that placed fifth in the recently concluded 11-team V.League 1 top flight league.
The Filipina squad closes its Taiwan campaign against Thailand's Under-23 team on September 19th also at 5pm. The Thai U-23 squad is ranked 20th in the world by the Federation International de Volleyball (FIVB). The Philippines' U-23 squad is ranked 30th.
"We no doubt will be tested," said head of delegation David Dichupa. "But we will always give it our best."
Dichupa bared format for the tournament. "There will no semifinals or finals. The top team after the single round robin tournament will win based on games won, sets won and lost, and quotient. The winner will receive $10,000 while the second placer will take home $7,000. The third placer will receive $5,000."
According to Petro Gazz Vice President Rachelle Labartinos, "This tournament has been ongoing since the 1950s with top regional clubs taking part. So, this is an honor for the club and the company given we are fairly new. We hope to do our best and represent everyone including the country with pride."
"There will also be prizes for the best position players. Aside from representing the country in this tournament, the additional prizes are good incentive for everyone including the players from other teams."
The Angels depart Friday via Philippine Airlines.