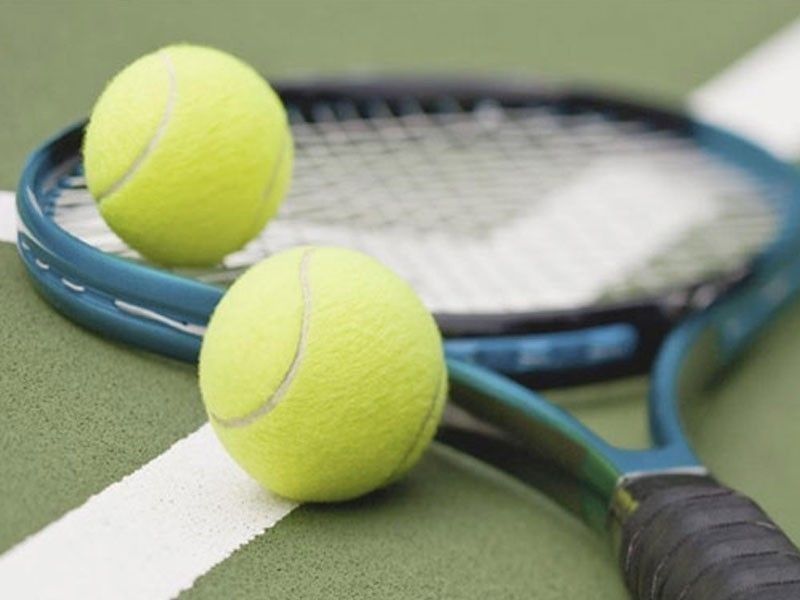 Top students vie in PPS Actifit National Open
(Philstar.com) - September 12, 2019 - 12:46pm
MANILA, Philippines — Patricia Velez and Melanie Dizon and Jeremiah Macias III and Elvin Geluz gear up for a three-weekend duel with the country's leading and rising junior players in the PPS-PEPP Actifit National Students Open, which gets going Friday at the KCDA Actifit Sports Center in Valenzuela City.
Velez, playing out of the Univ. of the Philippines, and Ateneo's Dizon head the 64-player draw in the ladies division while Macias of Perpetual Help and Lyceum's Geluz banner the men's side of the inaugural all-students tournament presented by MCF Global and backed by Kap. Eli Demafelis.
Spicing up the women's cast are Bliss Bayking of National U, La Salle's Mikaela Vicencio, Carmen So, also of Ateneo, UP's Nica Alanis. Patricia Lim of UST and Tracy Llamas of Ateneo while joining the hunt in the men's singles are Lyceum's Stefano Gurria, Dave Mosqueda of UST, Jude Ceniza of NU, Ateneo's Gabriel Tiamson and Colegio Agustin's Jose Antonio Tria.
Other titles to be disputed in the event sponsored by Palawan Pawnshop-Palawan Express Pera Padala are the men's and ladies doubles featuring Geluz and Gurria of Lyceum and UST's Clarence Cabahug and Dave Mosqueda while Velez is teaming up with Dana Uy for UP and Vicencio and Stefannie Martin heading La Salle's bid in the distaff side.
"Gathering the best and upcoming student-players has been part of our commitment to help raise the level of play in the ranks with the event also serving as part of their buildup for their respective collegiate leagues," said Palawan Pawnshop president/CEO Bobby Castro.
Up for grabs are prizes and trophies plus UTP ranking points, the event being sanctioned the Unified Tennis Philippines made up of PPS-PEPP, Cebuana Lhuillier, Wilson, Toby's, Dunlop, Slazenger and B-Meg.
Also on tap are the men's and women's team championship, according to PPS-PEPP Sports Program Development director Bobby Mangunay. For details, call 0915-4046464. Heading the men's team cast are Ateneo Blue, Ateneo White, La Salle Greenhills, UST, La Salle-Lipa, NU Gold, NU Blue, La Salle-A, La Salle-B, San Sebastian-A, San Sebastian-B, UP-A and UP-B.
Out to dispute the women's team crown are UP-A and UP-B, St. Paul College Pasig, Ateneo-A, Ateneo-B, La Salle, La Salle-Lipa, NU-A and San Sebastian, among others.
Others tipped to contend in the women's singles are Woodrose School's Sandy Apostol, St. Paul College Pasig's Romika Custodio, NU's Annie Tumanda, Anna Abad, Jzash Canja and Angela Cabral, Ateneo's Bea de Ocampo, Jana Pages, Nicole Amistad, Titan Llavore, Bettina Bautista and Renee Salimbangon and La Salle's Aubrey Calma and Beatrice Gomez.