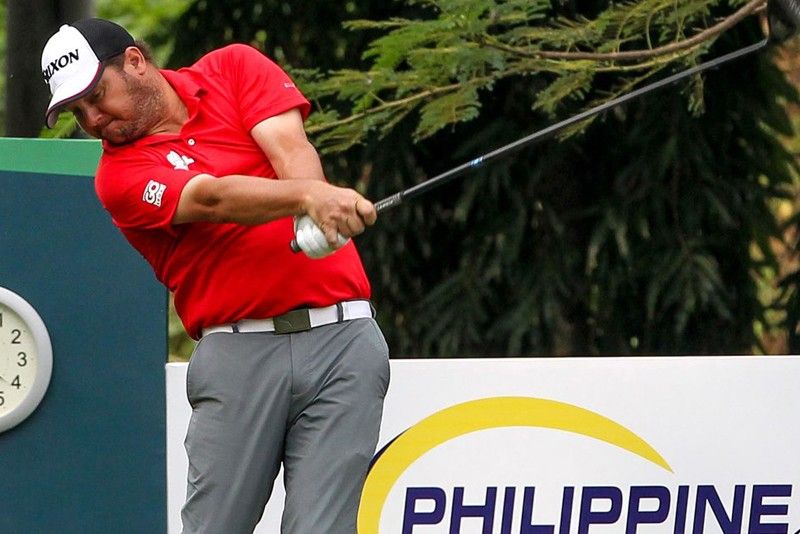 Sizzling windups put Guido Van der Valk and Jay Bayron in the early mix.
Blazing finish puts Dutchman in front
Dante Navarro
(The Philippine Star) - September 12, 2019 - 12:00am
CAGAYAN de Oro, Philippines — Three months after scoring a wire-to-wire triumph in Cebu, Dutch Guido Van der Valk is at it again, putting up a near-record start in the ICTSI Pueblo de Oro Championship here yesterday.
But his 65 spiked by birdies in the last four holes proved enough to net him the lead in a scorching start after struggling in the Aboitiz Invitational at Wack Wack East last week.
"It's very hard to do that again but I'll try," said Van der Valk, referring to his triumph at ICTSI Club Filipino de Cebu Invitational where he led from start to finish and beat Aussie David Gleeson and Michael Bibat by two last June.
Still, his fiery seven-under card stood a shot better than Jay Bayron and Reymon Jaraula, who flourished with a pair of 66s. Zanieboy Gialon fired a bogey-free 67, Ira Alido and Fil-German Keanu Jahns shot identical 68s, Magno Arancon Jr., Jun Bernis and Aussie Fidel Concepcion turned in similar 69s and Ferdie Aunzo, Jerson Balasabas, Tony Lascuña and Michael Bibat came in with 70s.
Van der Valk, exuding confidence after hurdling Stage 2 of the tough Japan PGA Tour qualifier last week, sizzled with four birdies at the front then bucked a three-putt miscue on the 10th with four straight birdies to spike his 33-32 card, just a stroke off Frankie Miñoza's record 64 when he ruled this ICTSI-sponsored event in 2013.
"Very good," was how Van der Valk described his round at the windy, up-and-down par-72 layout with winding fairways and deep ravines. He hit all but two greens in a fine display of iron play complemented with superb putting, highlighted by a 30-foot birdie putt on No. 9.
Though he yielded the stroke on the next with a flubbed par-putt from six feet, the ace shotmaker from Lelystad, the Netherlands more than made up for the slip by birdying the last four, including a tap-in on No. 15, a five-footer on the next and a pair of seven-footers.
"I just hit it good and made the putts," he said.