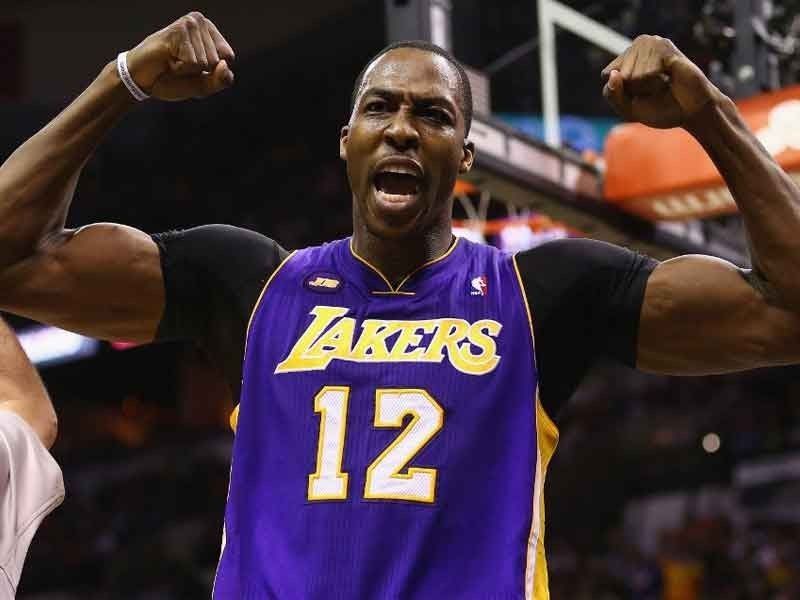 Dwight Howard of the Los Angeles Lakers reacts after being fouled against the San Antonio Spurs during Game Two of the Western Conference Quarterfinals of the 2013 NBA Playoffs at AT&T Center on April 24, 2013 in San Antonio, Texas.
Ronald Martinez/Getty Images/AFP
Report: Dwight Howard to rejoin Lakers after buyout with Grizzlies
MANILA, Philippines — Dwight Howard is heading to the Los Angeles Lakers on a non-guaranteed deal after a contract buyout with the Memphis Grizzlies.
According to ESPN's Adrian Wojnarowski, Howard surrendered nearly $2.6 million of his $5.6 million salary to Memphis in the buyout.
Sources: Dwight Howard surrendered nearly $2.6M of his $5.6M guaranteed salary to Memphis in buyout. He can earn $2.6M on his vet minimum deal with Lakers -- if he survives on roster past early January. Ideal outcome for Grizzlies, who never intended to bring Howard to camp. https://t.co/uLglUip1JT

— Adrian Wojnarowski (@wojespn) August 24, 2019
The 6'11" center can reportedly earn that back if he stays on the Lakers' roster beyond early January 2020.
Per Wojnarowski, the Lakers will be able to cut Howard before the January 7 deadline to guarantee contracts for the season without cost to the team should they want to.
Dwight Howard's deal with the Lakers will be non-guaranteed, league source tells ESPN. Howard had several meetings with Lakers officials, and they'll give him a chance to show he's made changes in how he conducts himself. Lakers players were involved in process.

— Adrian Wojnarowski (@wojespn) August 23, 2019
Howard had been with the Lakers before during the 2012-2013 NBA season but did not get along with superstar Kobe Bryant at the time.
Howard comes as a replacement for the injured Demarcus Cousins.