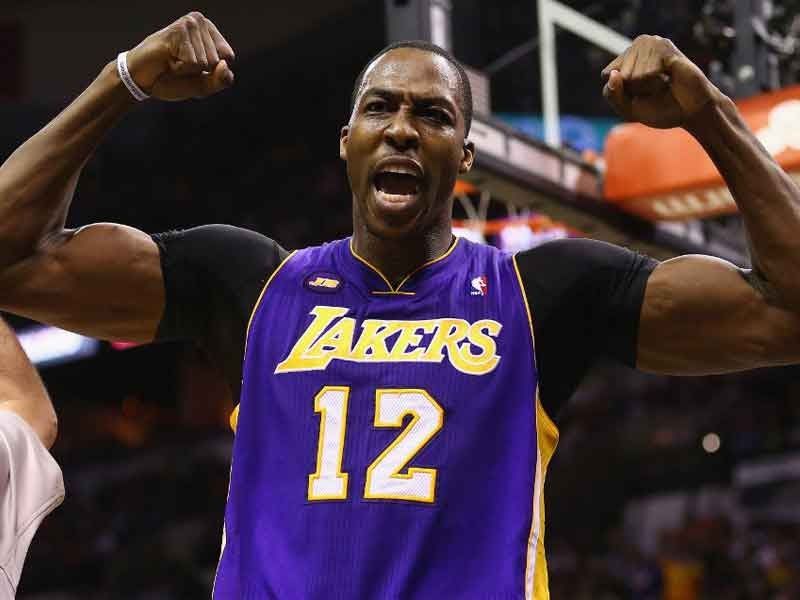 Dwight Howard of the Los Angeles Lakers reacts after being fouled against the San Antonio Spurs during Game Two of the Western Conference Quarterfinals of the 2013 NBA Playoffs at AT&T Center on April 24, 2013 in San Antonio, Texas.
Ronald Martinez/Getty Images/AFP
Lakers eye Dwight Howard, Joakim Noah as replacement for injured Cousins
MANILA, Philippines – With DeMarcus Cousins possibly missing the entire NBA season, the Los Angeles Lakers are considering Joakim Noah, Dwight Howard and Mo Speights as replacements.
Cousins, who had signed a one-year deal with the Lakers after his one-and-done stint with the Golden State Warriors, was confirmed t have suffered a torn left ACL.
Per ESPN.com's Adrian Wojnarowski, Noah, Howard and Speights have been invited to individual workouts for evaluation.
Sources: Lakers planning individual workouts to evaluate centers Joakim Noah, Dwight Howard and Mo Speights this week in Los Angeles. Another consideration currently overseas: Marcin Gortat. Lakers want a window into physical condition and mindset of a potential addition.

— Adrian Wojnarowski (@wojespn) August 20, 2019
The marquee franchise has also taken into consideration Marcin Gortat, who is currently playing overseas.
Howard is still under contract with the Memphis Grizzlies but has been given permission to explore opportunities elsewhere in the NBA.
Howard is under contract with Memphis, but they're letting him explore opportunities elsewhere. Grizzlies would gladly work on a buyout with him. https://t.co/4BQDH1Hzjm

— Adrian Wojnarowski (@wojespn) August 20, 2019
Cousins' replacement will join JaVale McGee in the Lakers' center rotation. Although they may include Anthony Davis, the organization will prefer that Davis play most of his minutes at power forward.