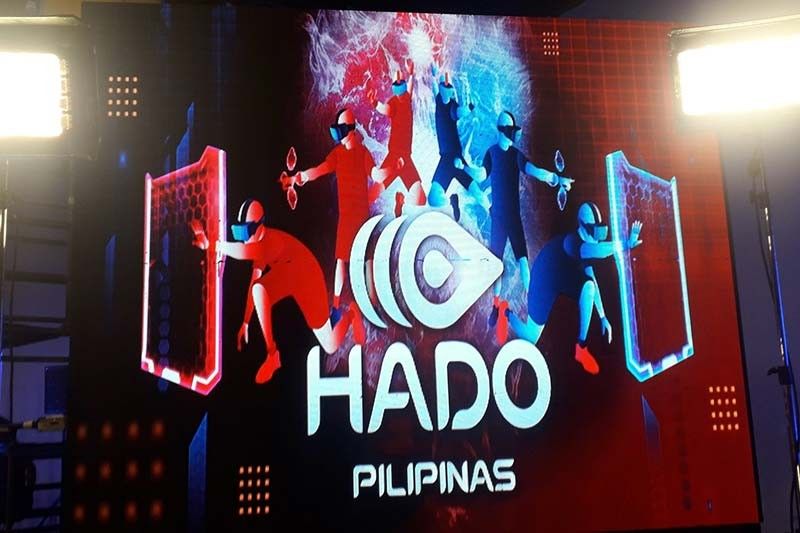 Hado is a techno sport that combines Augmented Reality and physical play
Philstar.com/Luisa Morales
Techno Sport Hado hits Philippines
MANILA, Philippines — Hado, a first-of-its-kind, dynamic technosport developed in Japan, has arrived in the Philippines.
Developed by Japanese company Meleap, the game combines Augmented Reality and physical play.
Gameplay employs the use of lightweight head-mounted display and arm-worn devices that enable players to throw energy balls and put up their shields in a 3-on-3 match.
WATCH: Hado Pilipinas teams demonstrate the game in front of media.

Teams have three players each wearing VR equipment. They physically move around throughout the match | @StarSportsHub @PhilstarNews pic.twitter.com/yzsL4BaT9D

— Luisa Morales (@mluisamorales_) August 15, 2019
Unlike esports where players interact through avatars on a digital interface, Hado immerses participants in the game as they make use of actual throwing and dodging motions.
Students from different universities and colleges in the country are currently participating in the Hado Pilipinas NCAA Collegiatae Cup 2019.
Winners will get an all-expense paid trip to Tokyo, Japan to represent the Philippines in the Hado World Cup in December.
While Hado and technosport are still in its early stages, Mealeap CEO Hiroshi Fukuda has ambitious goals for the sport.
"The biggest sport in the world now is football, soccer right? So we want to overcome soccer with Hado," Fukuda said in Japanese.
"To be able to do that we're gonna start a professional league in 2020," he added.
Fukuda also said there is a big possibility this professional league will kick off in Japan or in the Philippines.