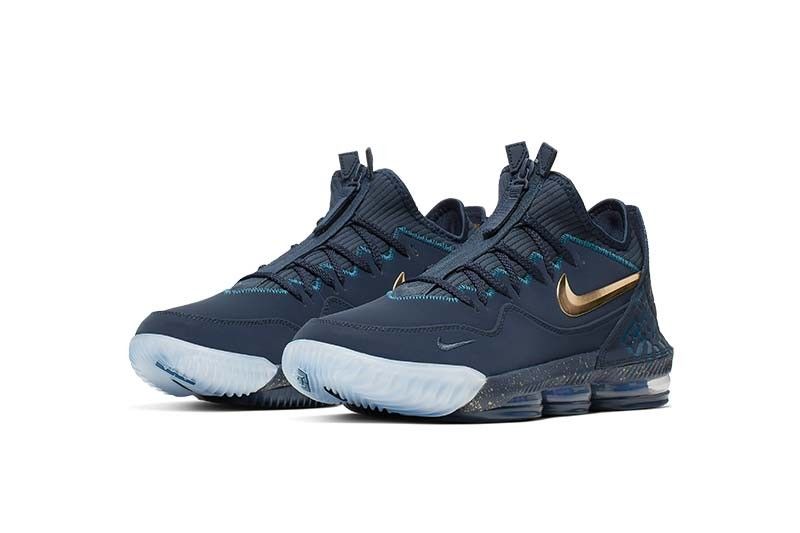 The latest LeBron 16 Low x Titan "Agimat" is inspired by Filipino folklore.
Nike
LeBron's signature shoe gets Filipino touch anew
(Philstar.com) - August 14, 2019 - 10:16am
MANILA, Philippines — For the third year in a row, LeBron James' signature shoe has gotten a Filipino makeover.
Inspired by Filipino folklore, the latest LeBron 16 Low x Titan "Agimat" is a showcase of James' evolution from a "warrior" to a "king".
In collaboration with Nike, Titan brings a unique sneaker to Filipino ballers everywhere.
"We are proud and excited that our partnership with Nike is on the Agimat, with its iconic relevance to the people of the Philippines," Levon Rondina, chief brand officer for Titan, said in a statement.
"The Agimat has rooted itself not just in basketball performance but also the culture around the game," he added.
The LeBron 16 Low x Titan "Agimat" features a combined cushioning system that helps absorb impact and provides responsive energy return.
LOOK: LeBron James signature shoe gets Filipino treatment anew with the LeBron 16 Low x Titan "Agimat" | @StarSportsHub @PhilstarNews via @Nike pic.twitter.com/WDFUWl0AmP

— Luisa Morales (@mluisamorales_) August 14, 2019
The stretch collar in the new design expands to let athletes easily get their foot in, while custom lacing will scure the fit as per the athlete's requirement.
When it comes to design, meanwhile, two new badges appear for the first time on this Agimat iteration — the "shield" inspried by the Bagobo tribe's traditional armor and "lightning" that symbolizes power.
The new Nike LeBron 16 Low x Titan "Agimat" will set you back at Php 8,545 a pair and will be available in Titan stores, the Titan app and TITAN.22.COM.