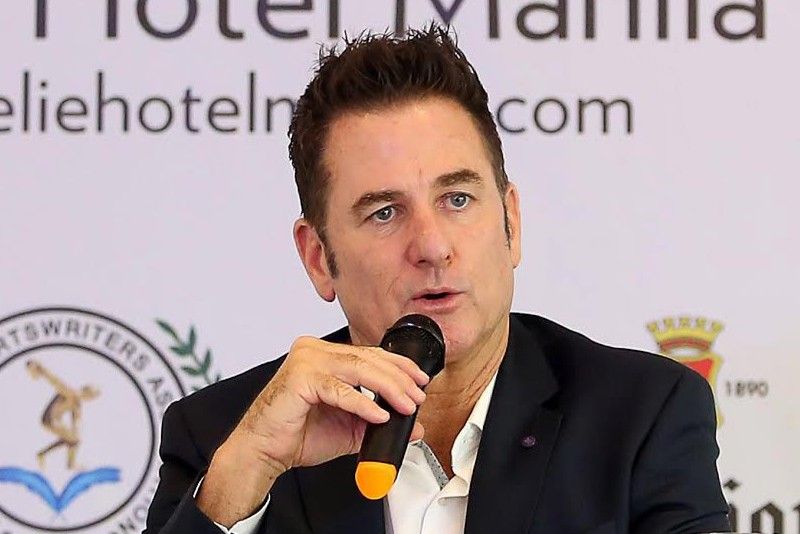 Sean Gibbons brushes aside calls for Pacquiao to retire
Abac Cordero
(The Philippine Star) - August 14, 2019 - 12:00am
MANILA, Philippines — The president of MP Promotions shrugged off calls for the future Hall-of-Famer to retire because he'd taken too much punishment inside the ring.
"It happens when you fight the best," said Sean Gibbons during yesterday's PSA Forum at the Amelie Hotel in Manila.
It's as simple as saying that "when you fight, you get hit."
Gibbons, originally from Oklahoma but now based in Las Vegas, admitted that Pacquiao took some punishment from Keith Thurman during their July 20 WBA welterweight showdown at the MGM Grand.
"But he never really took a beating, maybe three or four clean shots," the 52-year-old Gibbons, who fought as a light-heavyweight until 1996, told the sports forum.
He said it was expected when one climbs the ring against a young and undefeated champion like Thurman, who definitely came to fight.
Juan Manuel Marquez, in retirement, told Fight Hub that the 40-year-old Pacquiao "received a lot of blows" and that Thurman "landed many punches and connected many punches with power."
Marquez said Pacquiao should consider retirement.
"I don't know what's going to happen with Manny for his career but he needs to care, he needs to take time and decide what's going to happen with his future because he received many, many punches," he said.
Legendary promoter Bob Arum has made the same call, saying Pacquiao at his age can't afford to take solid blows to the head.
"Particulary if he wants to be president of his country. He can't be president of his country and have boxing syndrome where he can't talk," Arum said in a recent interview with Fino Boxing.
According to CompuBox, an electronic system that counts the punches thrown and landed by each fighter, Thurman landed more than Pacquiao, 210-195.
In power punches, Thurman had the upperhand, 192-113. But Gibbons maintained that Pacquiao connected with the "clearer and telling blows."
Pacquiao scored the marginal knockdown in the opening round, and beat Thurman via split decision. He plans to return to the ring in February or March next year.
Retirement, for now, is far from his mind.