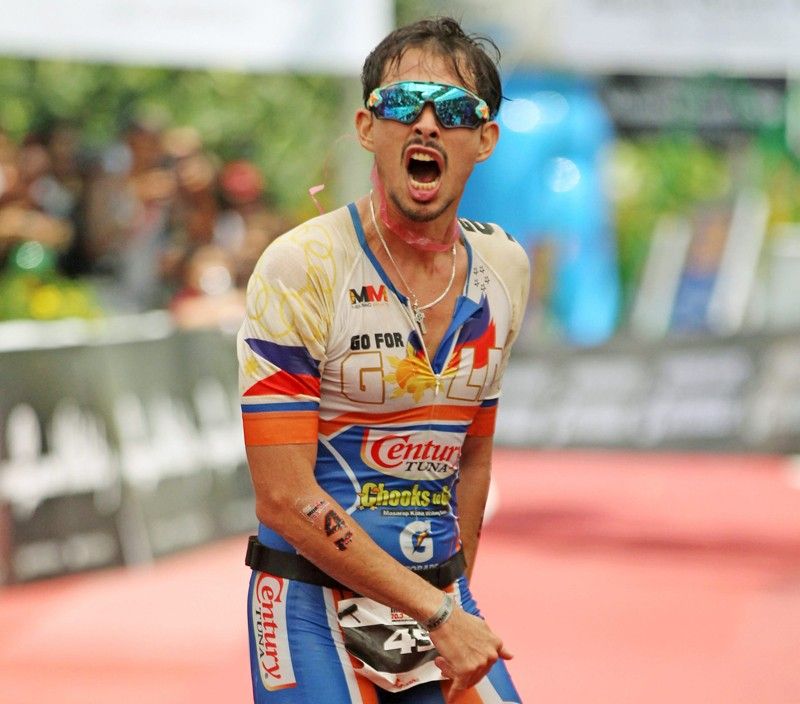 Nikko Huelgas wants another shot at SEAG gold
Joey Villar
(The Philippine Star) - August 13, 2019 - 12:00am
LAPU LAPU CITY, Cebu, Philippines — After slowing down recently, people have cast a doubt on Nikko Huelgas' ability to win a second straight triathlon gold in the 30th Southeast Asian Games.
But after a remarkable finish in the Regent Aguila IRONMAN 70.3 last Sunday, Huelgas may yet earn a spot in the national team seeing action in the biennial event which the country is hosting from Nov. 30 to Dec. 11.
Fueled by this motivation, Huelgas, 28, dished out a tour-de-force performance to rule the male Asian elite on his very first race in the 1.9-kilometer swim, 90km bike and 21km run race at the Shangri-La's Mactan Resort and Spa here.
Huelgas clocked four hours, 24 minutes and 56 seconds in beating countryman and former many-time winner August Benedicto and Taiwanese Hsieh Yu-Hung, who checked in at 4:32:44 and 4:36:11, respectively, in the event backed by Philam Vitality.
So impressive was Huelgas that he would have checked in at eighth overall in the premier pro division, faster than three other pros, including Bahrain's Eric Watson (4:27:33) and eight-time IM winner Australia's Luke Mckenzie (4:27:33).
"I had a bad year in 2018 and haven't been winning any race and then I fractured a bone in my left hand last January that got me really depressed and doubting myself," said Huelgas. "To win this race, it solidified my belief that I still have what it takes and it means a lot."
It was actually the third victory this year by Huelgas after winning a triathlon event in Indonesia and another one similar to IM 70.3 in Vietnam a couple of months back.
After claiming the SEAG gold in Malaysia two years ago, Huelgas fell off the pedestal and wound up 16th overall in last year's Asian Games in Jakarta, Indonesia. Worse, he suffered a hand injury last January after falling off a bike in training.
Huelgas hopes his race here would convince the Triathlon Association of the Philippines, which will decide next week on the national team composition, to consider him for SEAG inclusion.
"I hope they would see this (performance) and choose me because I know in my heart that I can still perform in the SEAG," said Huelgas.