IronGirl spices up IRONMAN 70.3 in Cebu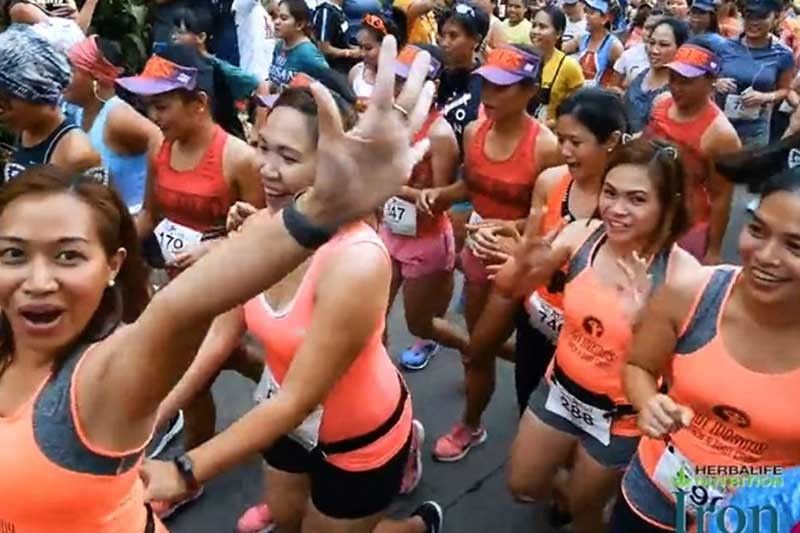 MANILA, Philippines — Women power takes centerstage ahead of the second Regent Aguila IRONMAN 70.3 powered by Philam Vitality with a record number of participants all primed up for the Herbalife Nutrition IronGirl Friday at Shangri-La Mactan in Cebu.
The fun run for girls' 12 years old-and-above, set over 5kms, will cap a series of activities lined up in the first of the three-day event culminating in IRONMAN 70.3 which features the biggest gathering of foreign pros in years.
The 1,400 slots in IronGirl were sold out in just three hours when it opened last June 12, underscoring the tremendous appeal of one of the side events of the premier endurance race sponsored by Herbalife Nutrition for the youngsters and adults alike.
All finishers will receive specially crafted IronGirl medal and shirt.
The IRONMAN 70.3 activities will actually start on Aug. 8 with the Expo Open and other events at The Marquee with the schedule on the next day to include a meet-and-greet with Mexican defending pro champion Mauricio Mendez, the media conference, the IronKids briefing and the Herbalife IronGirl.
The IronKids, now back as a swim-bike-run race, will be held on Aug. 10.
Focus will then shift to Aug. 11's big event with a record 19 pros all geared up for what promises to be another thrilling duel of power and stamina in the 1.9K swim, 90K bike, 21K run race at the Shangri-La Mactan Resort & Spa.
Over 2,100 triathletes from a record 57 nations are entered in the main event organized and conducted by Sunrise Events, Inc. with Mendez gunning for back-to-back title against a talent-laden roster of challengers, led by former three-time world champion Tim Reed and fellow Australians Tim Van Berkel, Sam Betten, Luke McKenzie, Lindsey Lawry, Mitch Robins and Justin Ghosh along with Czech Jakub Langhammer, Bahrain's Eric Watson and New Zealand's Terenzo Bozzone.
Swiss Caroline Steffen and Dimity Lee Duke from Australia also brace for another spirited battle in the women's side although the two multi-titled campaigners expect a tougher challenge from Hungary's Anna Eberhardt, Laura Wood of New Zealand, Guam's Manami IIjima, Aussies Laura Dennis and Amanda Wilson and Frankie Sanjana of Great Britain.
For details, visit www.ironman.com/Philippines70.3 with official hashtags #IM703Philippines, #AguilaIM703 with social media accounts (Facebook) aguilaIM703PH, (twitter) aguilaim703ph, (Instagram) aguilaim703ph.