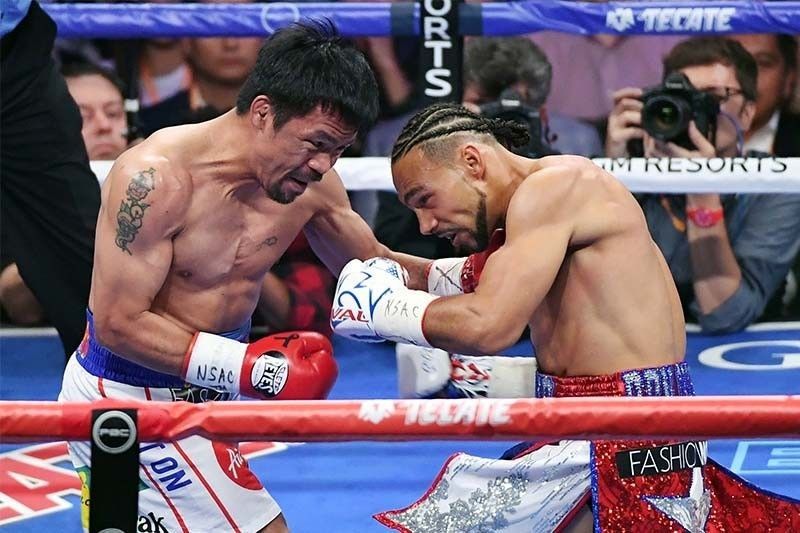 Manny Pacquiao (L) and Keith Thurman battle in the first round of their WBA welterweight title fight at MGM Grand Garden Arena on July 20, 2019 in Las Vegas, Nevada. Pacquiao won in a split decision.
Ethan Miller/Getty Images North America/AFP
Pacquiao trunks in Thurman bout fetches over P1M in auction
MANILA, Philippines — The trunks Manny Pacquiao wore in his bout against American boxer Keith Thurman cashed in big money at an auction.
Pacquiao's trunks sold for a whopping $24,750 (approximately Php 1.3 million) on Charity Buzz.
The winning bid was $24,750! https://t.co/pEk6mPgzTo

— Fred Sternburg (@TooFred) July 31, 2019
The proceeds of the auction will go to Jimmy Kimmel Live's ALS Charity Initiative.
Pacquiao defeated Thurman last July 20 (July 21, Manila time) to become the oldest boxer to hold the welterweight world title.
Pacquiao is 40 years old.